Blue Bottle in Japan
I knew Blue Bottle was interested in investing in Japan for a while. Their CEO James Freeman was inspired by a small Kissaten (old Japanese Coffee shop) when he opened his first Blue Bottle Coffee shop. How are these coffee shops designed?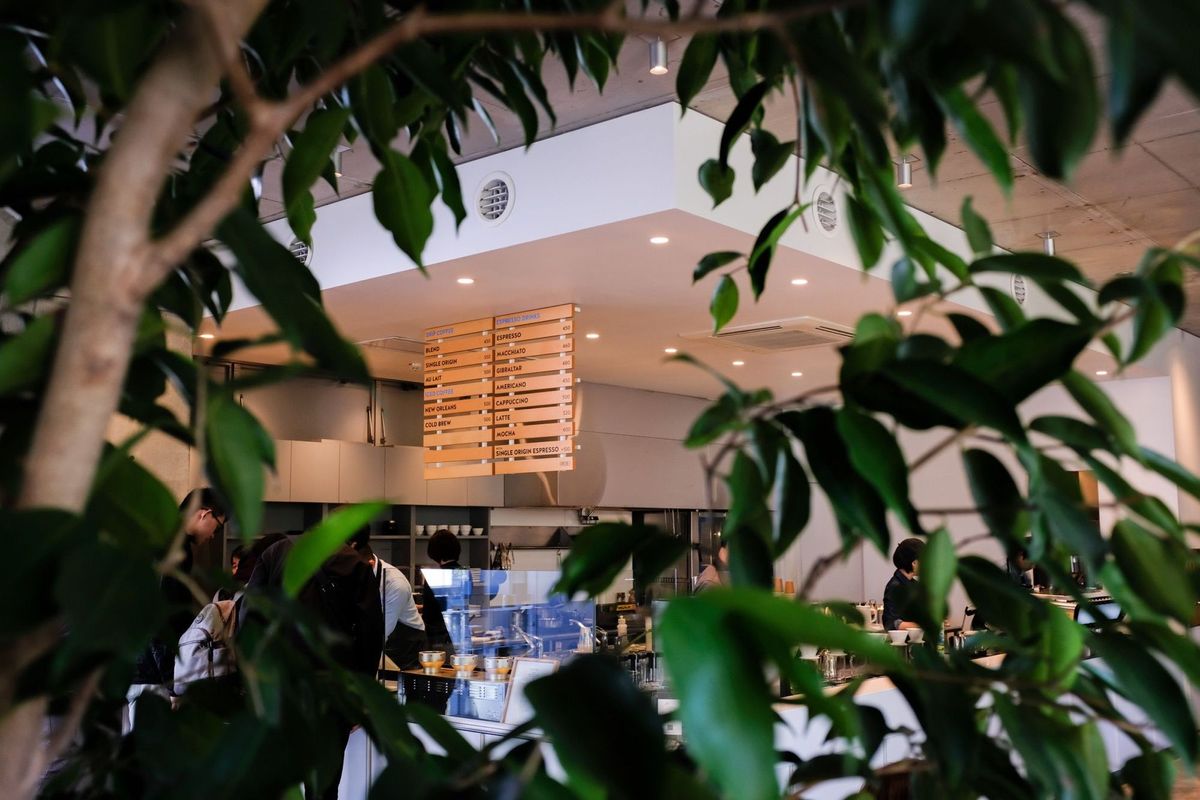 For a while, I knew Blue Bottle Coffee was interested to invest in Japan. Their CEO James Freeman was inspired by a small Kissaten (old Japanese Coffee shop) when he opened his first Blue Bottle Coffee shop (I read this all in the book "The Blue Bottle Craft of Coffee".) When I was in Japan during 2014, I didn't know that my hotel was just next to the coffee shop that had inspired him. So I visited it and it was a truly wonderful experience.
Three years forward, I had the chance to visit Japan again, this time as a conference speaker for two awesome conferences (VimConf and GoCon).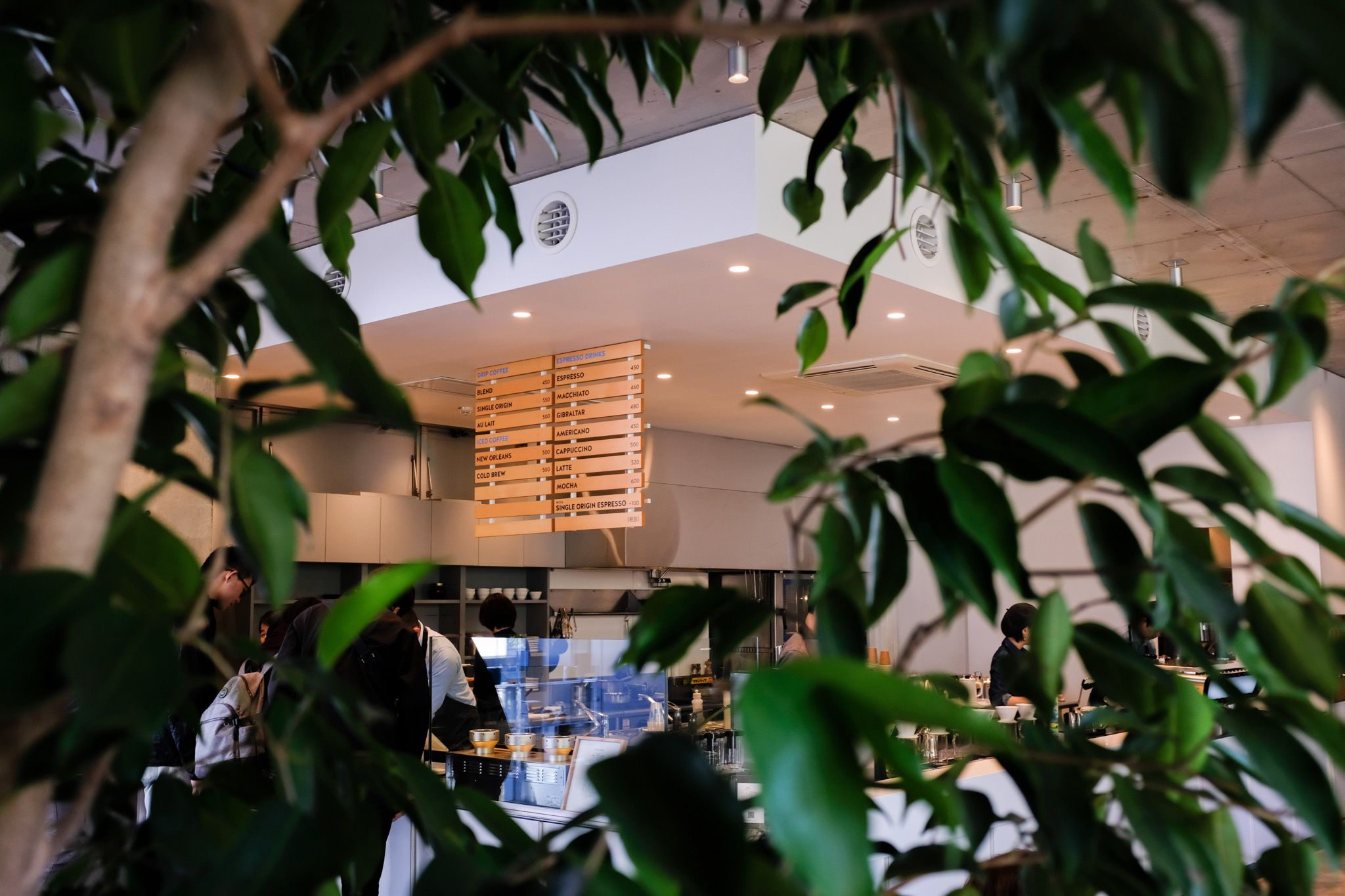 Blue Bottle grew even more and they not only expanded to new cities, they also opened locations in Japan. They now have seven cafes just in Tokyo. As a huge Blue Bottle fan, I decided to visit some of them.
Aoyama
This shop is near Omotesando, an upscale district in Tokyo. What's interesting about it is how hidden the cafe is. If you don't look carefully, you'll very easily miss the entry.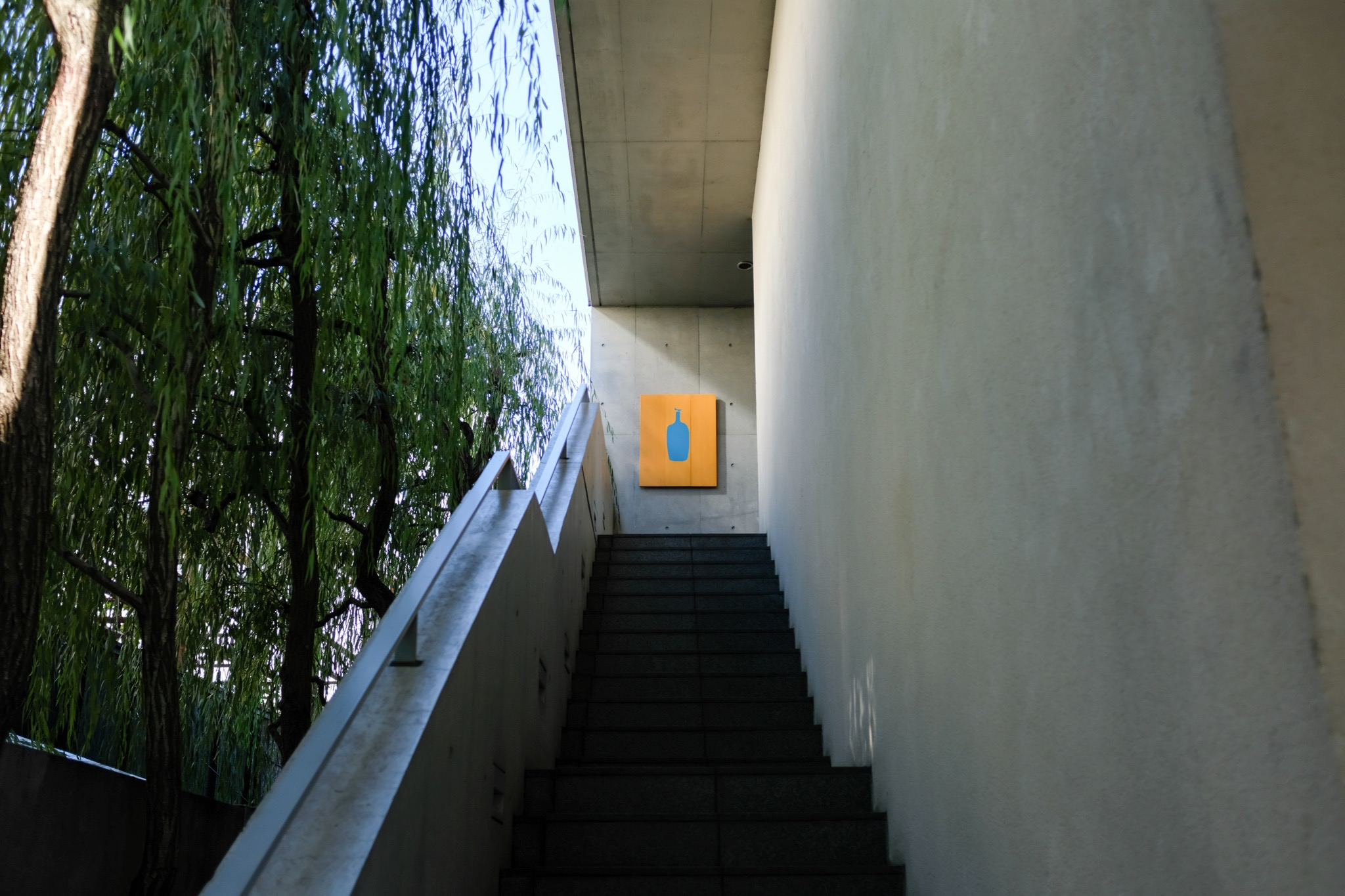 Upon entering, the first thing you notice is light. The room is full of light. It is spacious and it gives you the impression of floating in a cloud. I think Blue Bottle really nailed it with their design language. It's the Apple of Coffee's. And I just love it.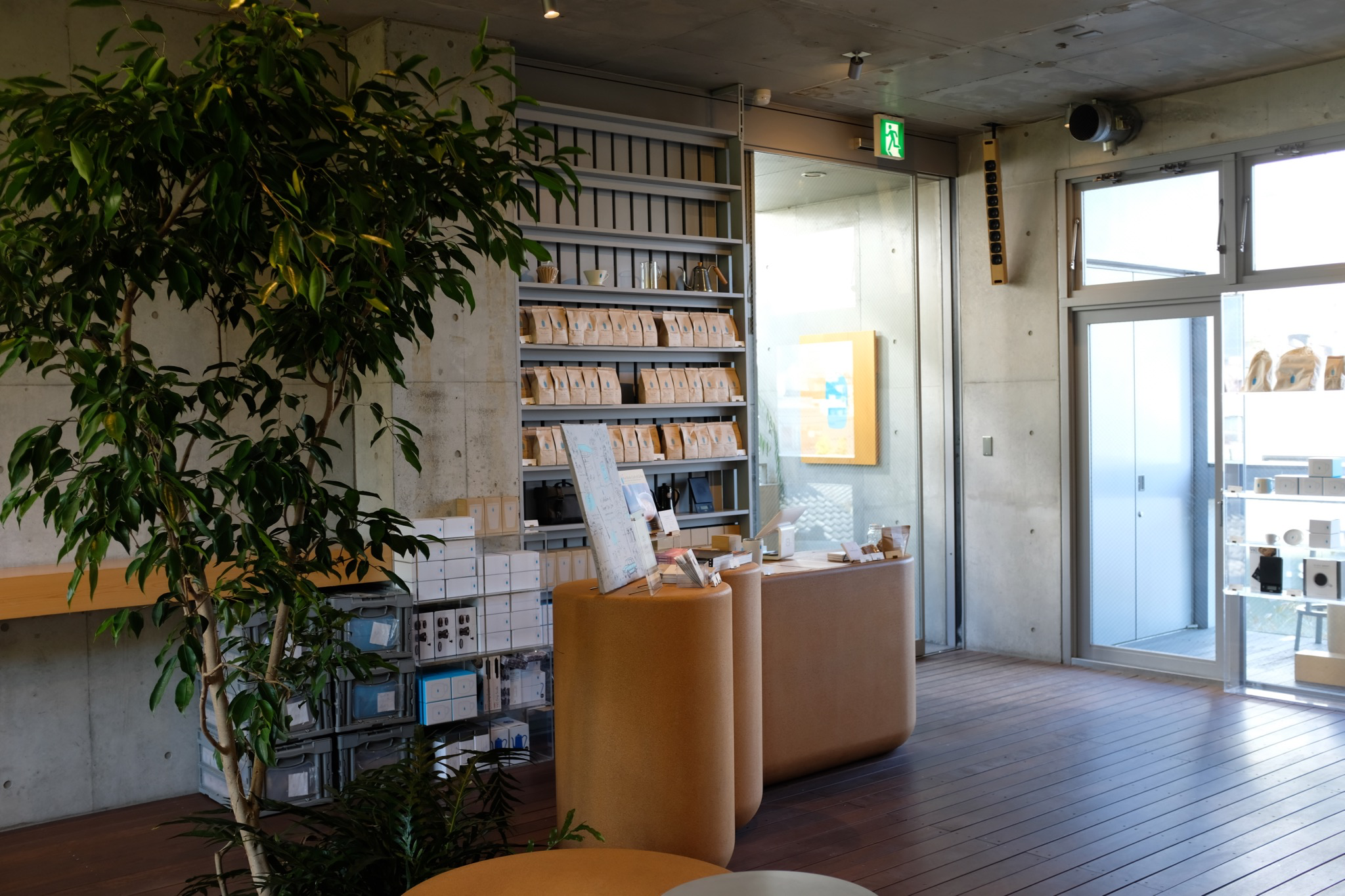 I've ordered a Cappuccino with their single origin offering and an avocado toast (couldn't resist). Both were just as good as I've expected.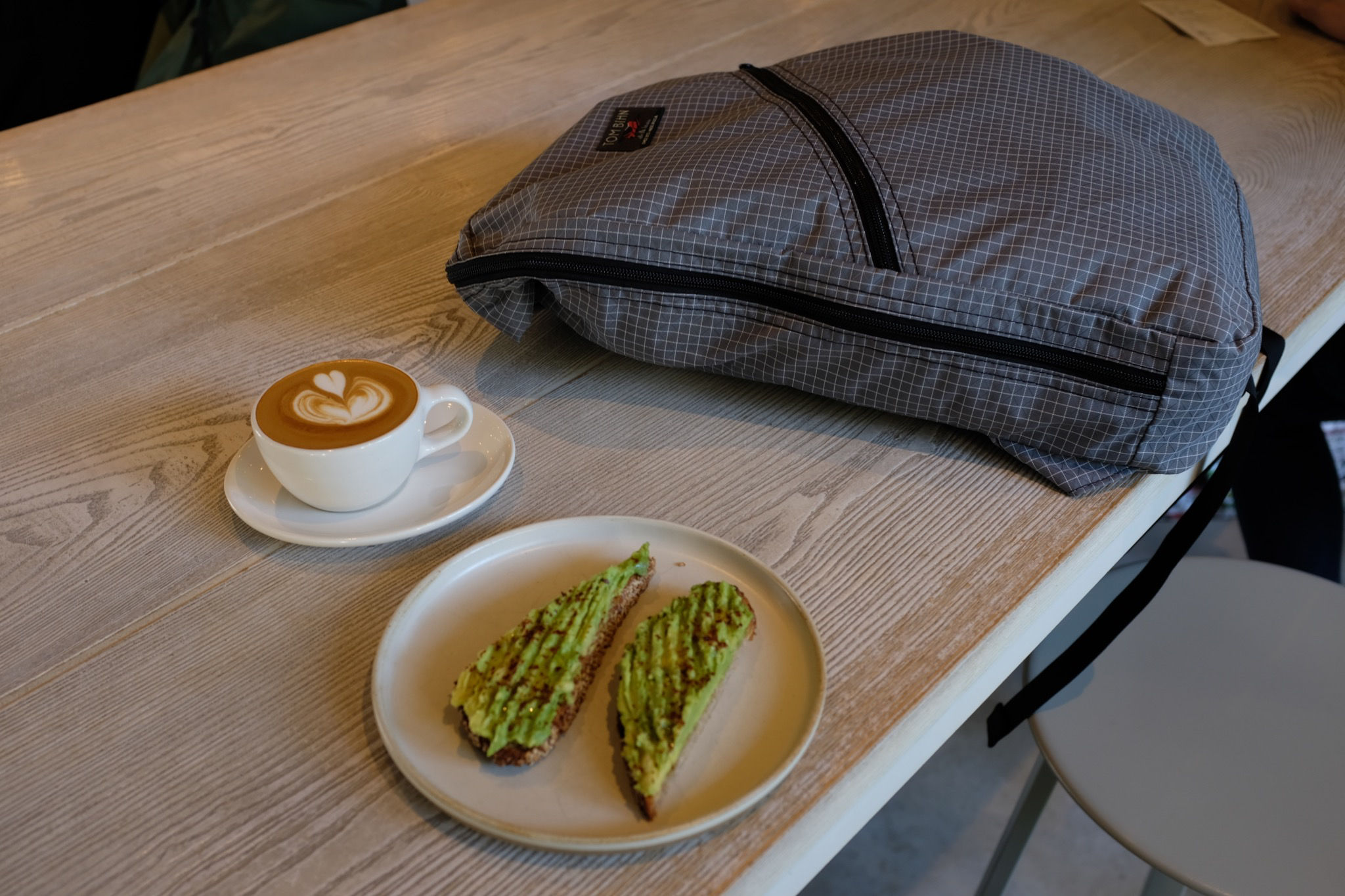 They also provide pour over options. Instead of the old Bonmac's, they completely switched to their own special design: The Blue Bottle Dripper. It looks like a child from the marriage of a Hario V60 and a Kalita Wave 185. Flat bottom with a single hole (more on this latter).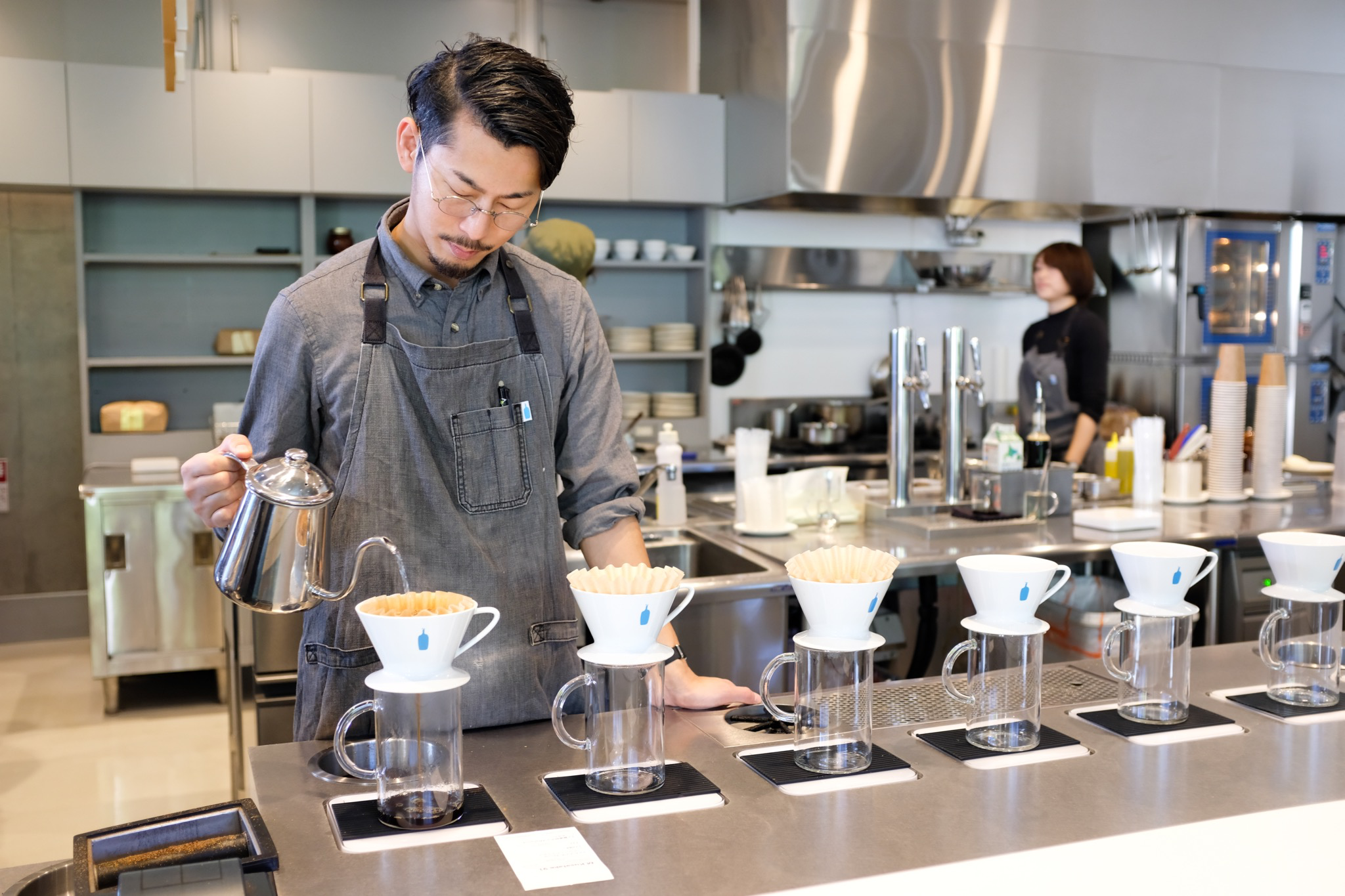 Roppongi
Unlike the Aoyama cafe, the Roppongi cafe is more accessible and visible. However, it's in a very calm neighborhood.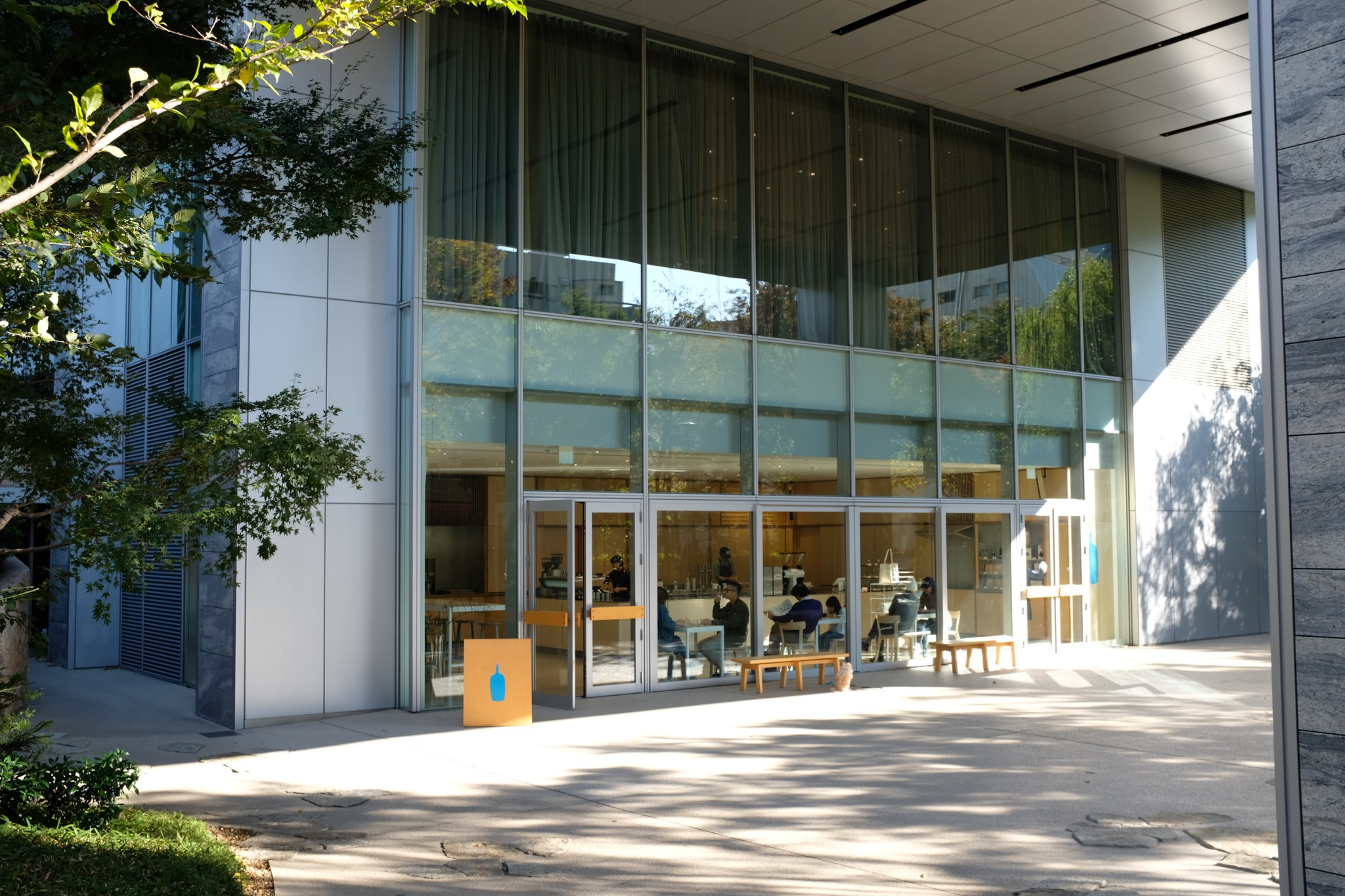 The Roppongi cafe, is also designed to be a space full of light. After a while, you're starting to feel like you visited a museum. Some people might dislike this approach, in my opinion it's minimalism at its best.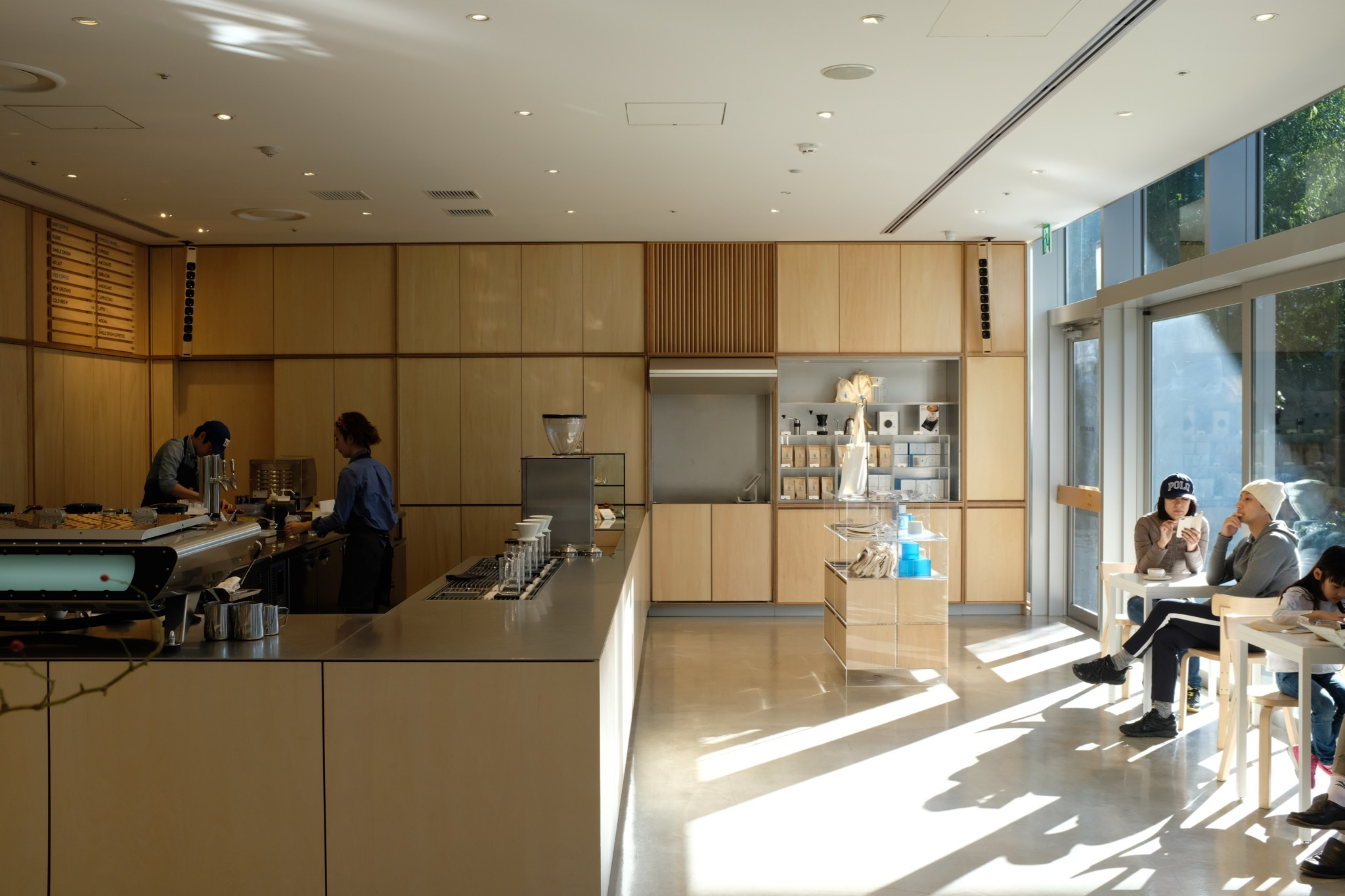 Upon entering, you can see their simple menu. This again is a very distinct sign of their design. You can detect a Blue Bottle cafe from 100 meters away just by seeing the menu.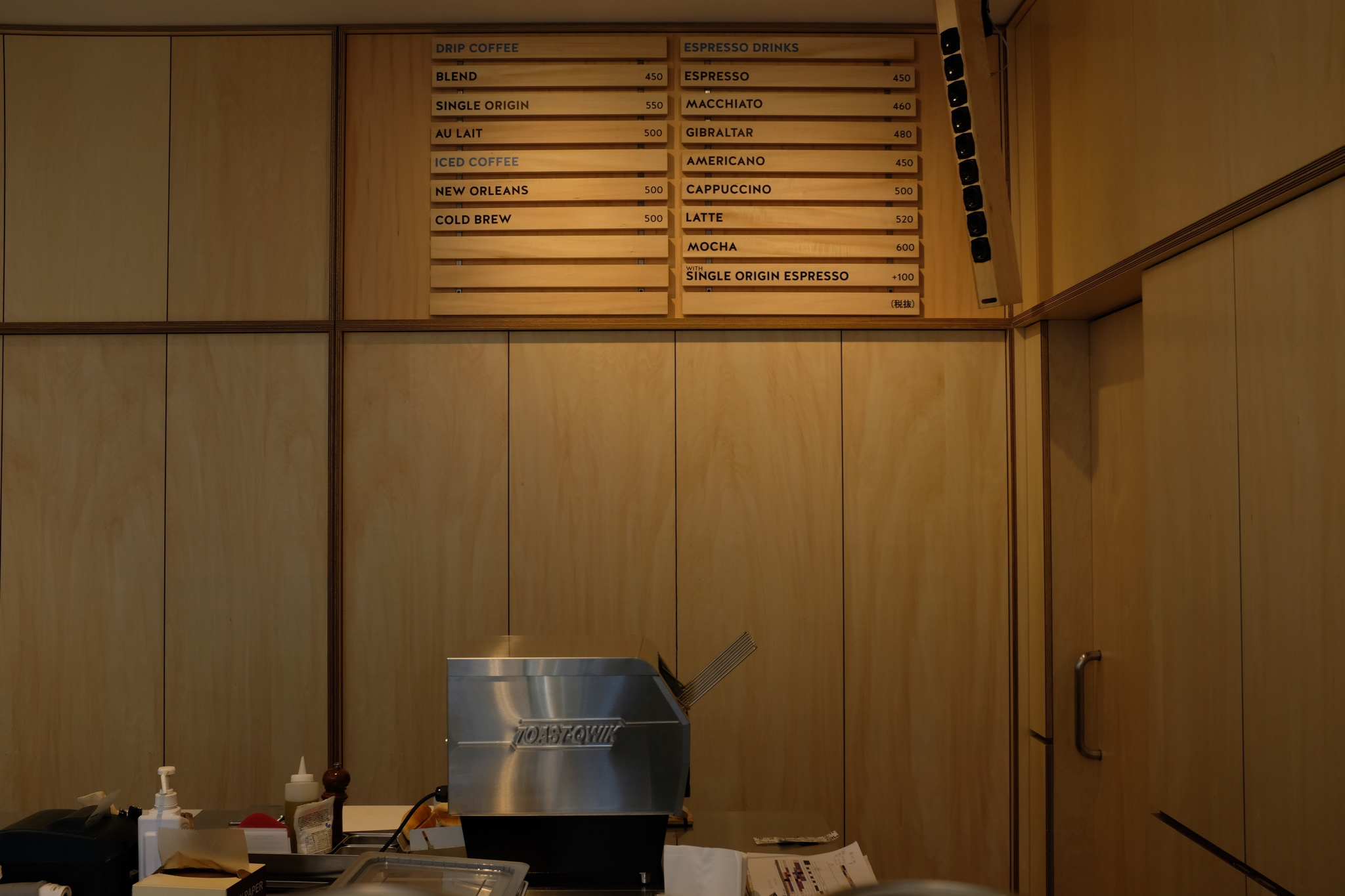 This time, I ordered a Cappuccino and an egg sandwich.. The food in Blue Bottle is also light. Most of the offerings are served cold and it's easy to prepare them.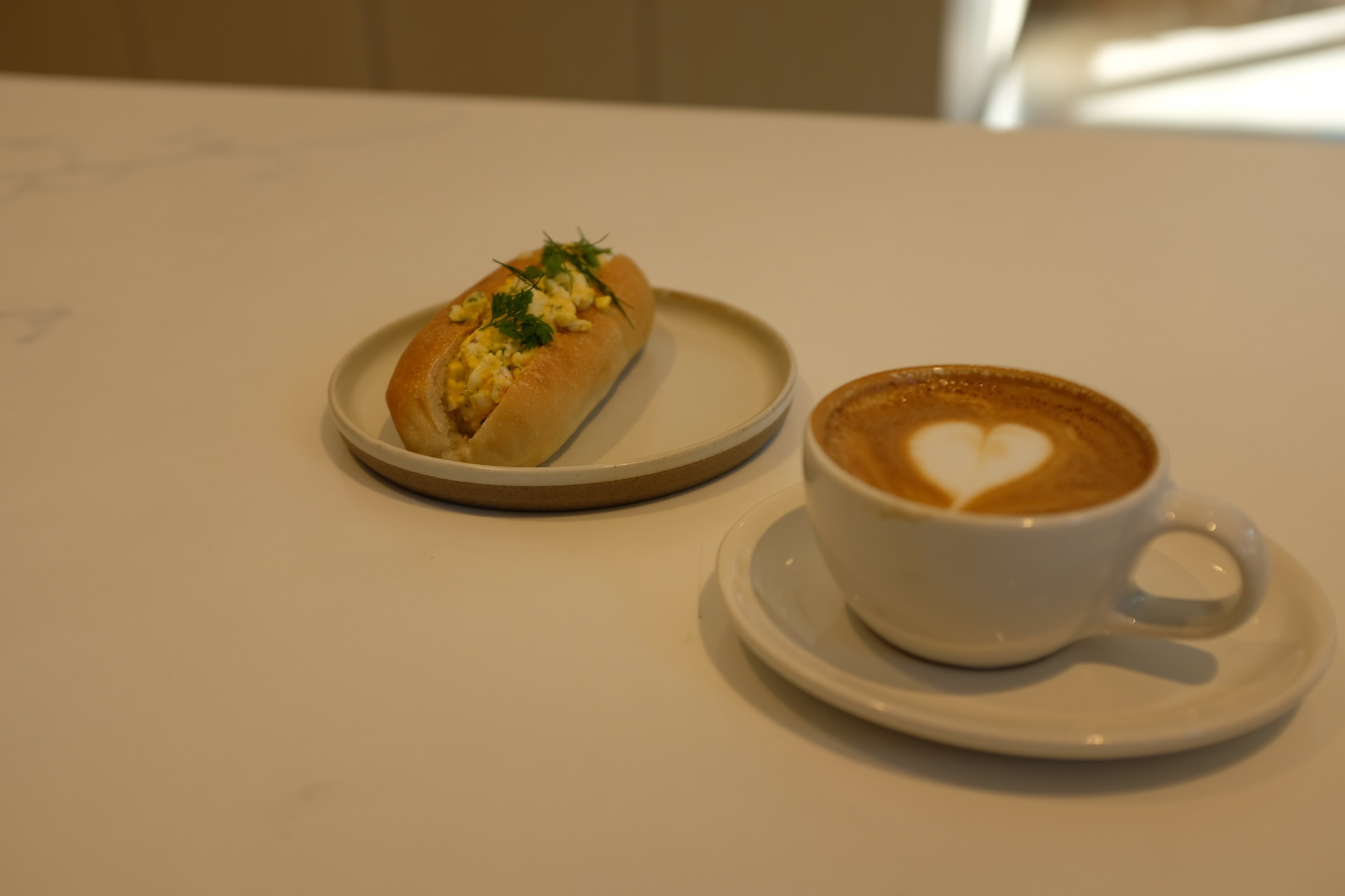 Kiyosumi
The Kiyosumi cafe was their first opening. Unlike the other cafes, the location of the Kiyosumi cafe is** outside the usual path**. You have to take extra steps to get there as it's located in a residential neighborhood.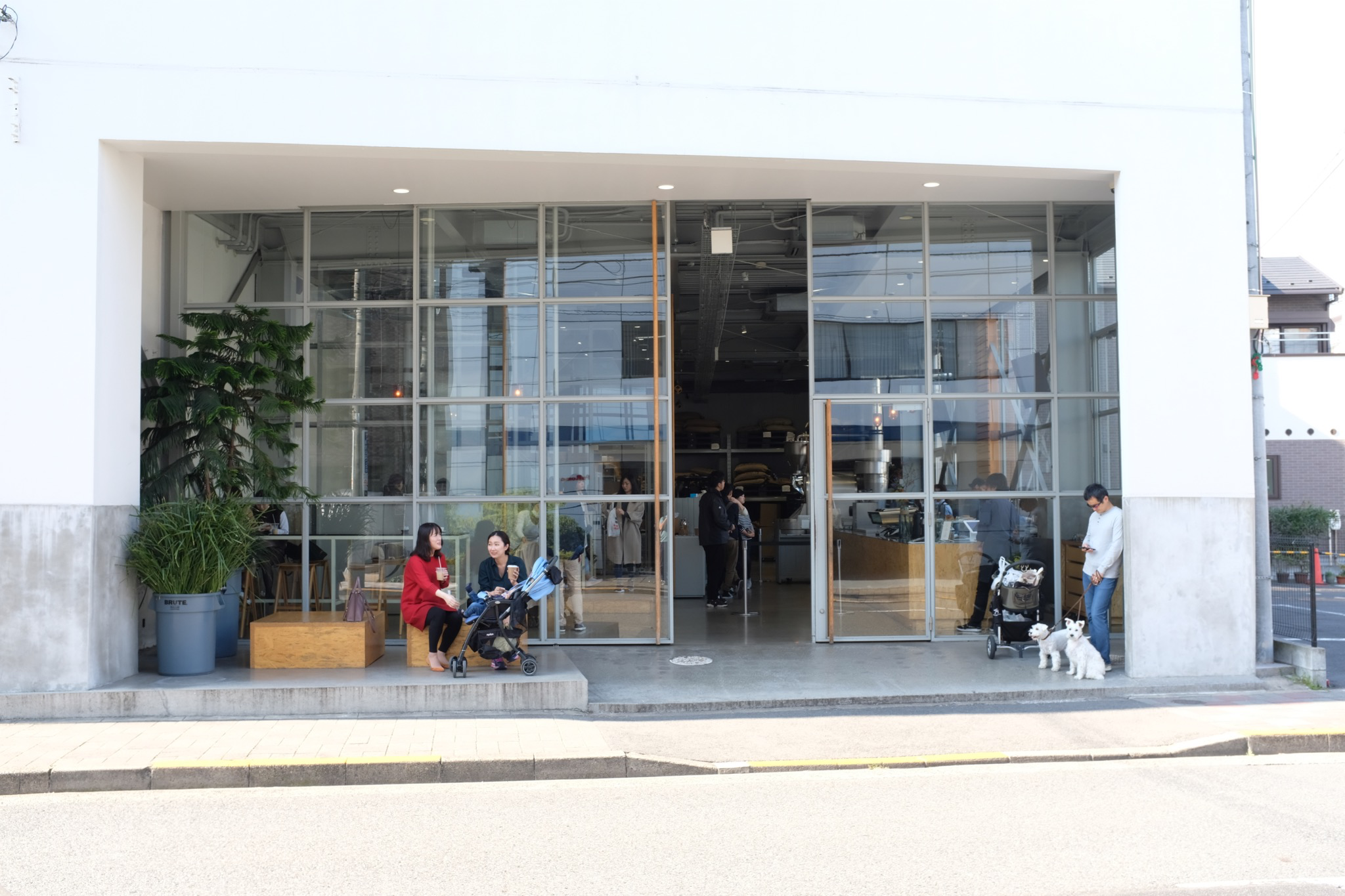 The design language continues to be consistent: big open windows, light and spacious interior. This is a huge industrial house converted to a roastery. They roast every day a new batch and distribute it to the Tokyo cafes. This also means you can always get fresh Blue Bottle beans in Tokyo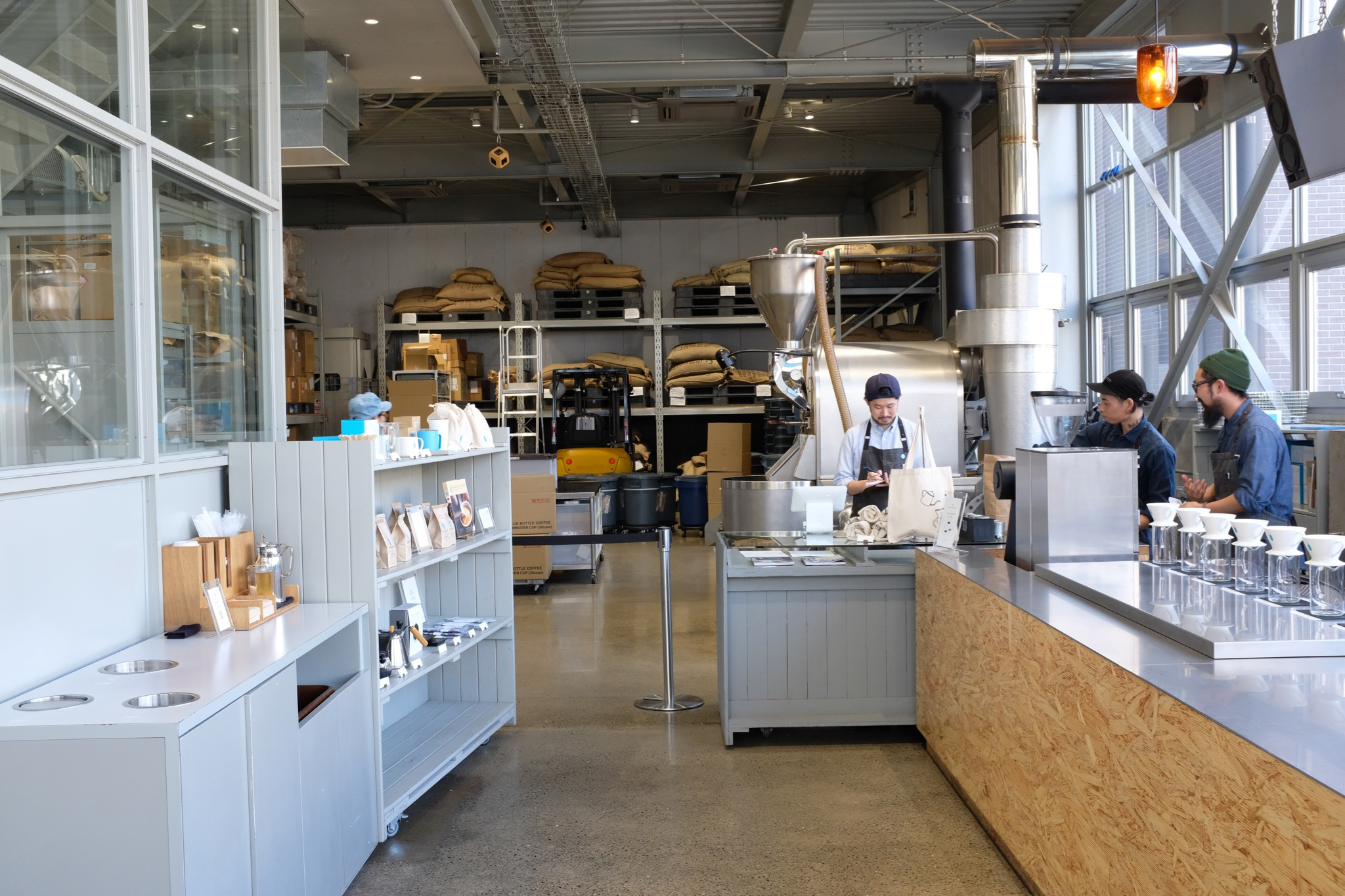 This time I've opted for a warm waffle. I just like this plain old, buttery waffle. I lived shortly in San Francisco for a while. During those times we would go with my wife to the Blue Bottle shop in Ferry Building on the weekends, buy a waffle & cappuccino combo and sit down at the bench watching the bay bridge and bay. It's one of those moments that we never forget.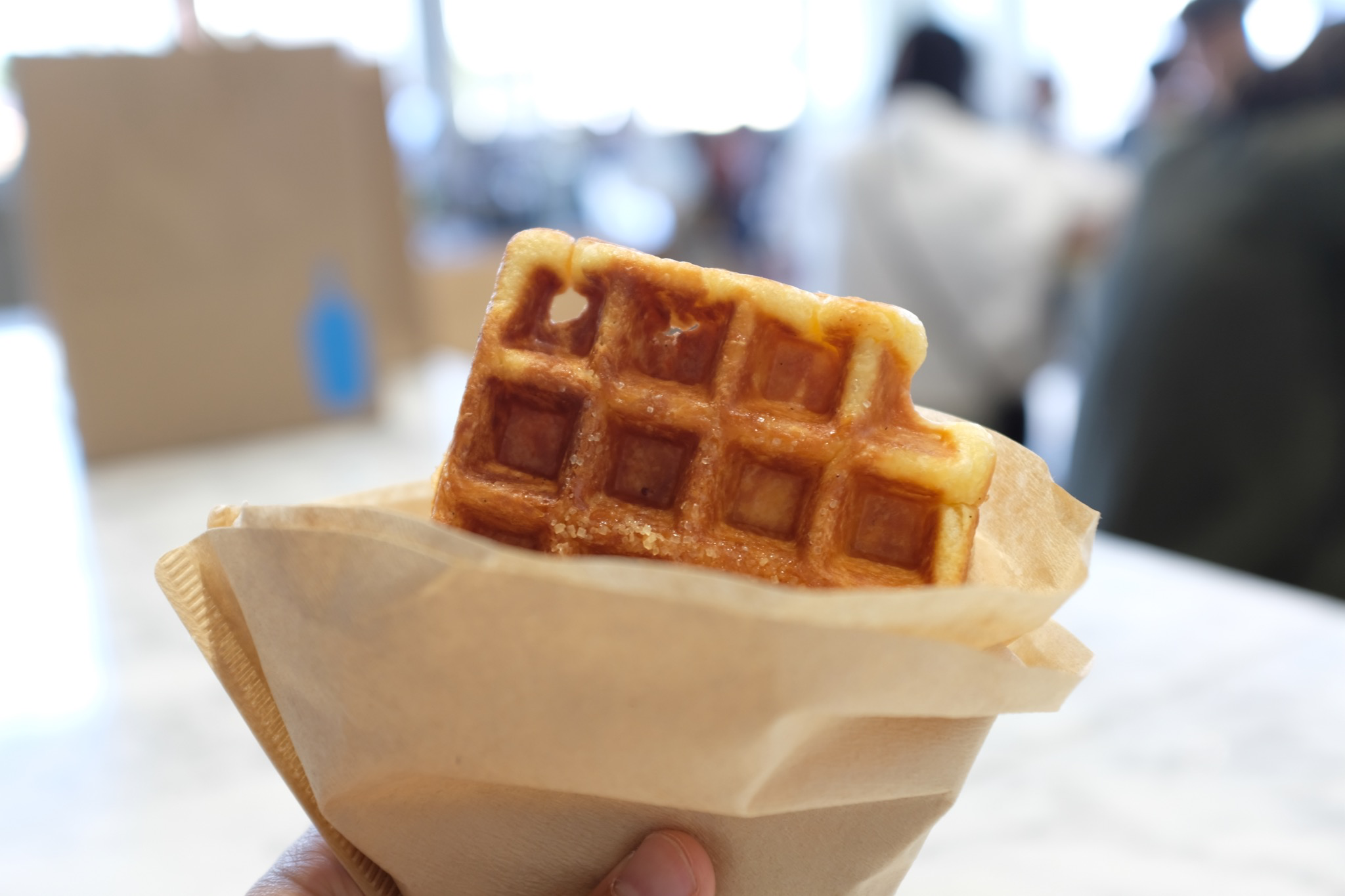 Bonus: Coffee Gear
In Kiyosumi, I've also bought some beans and their newly designed dripper with some accessories (such as mugs, because life is better when you share things).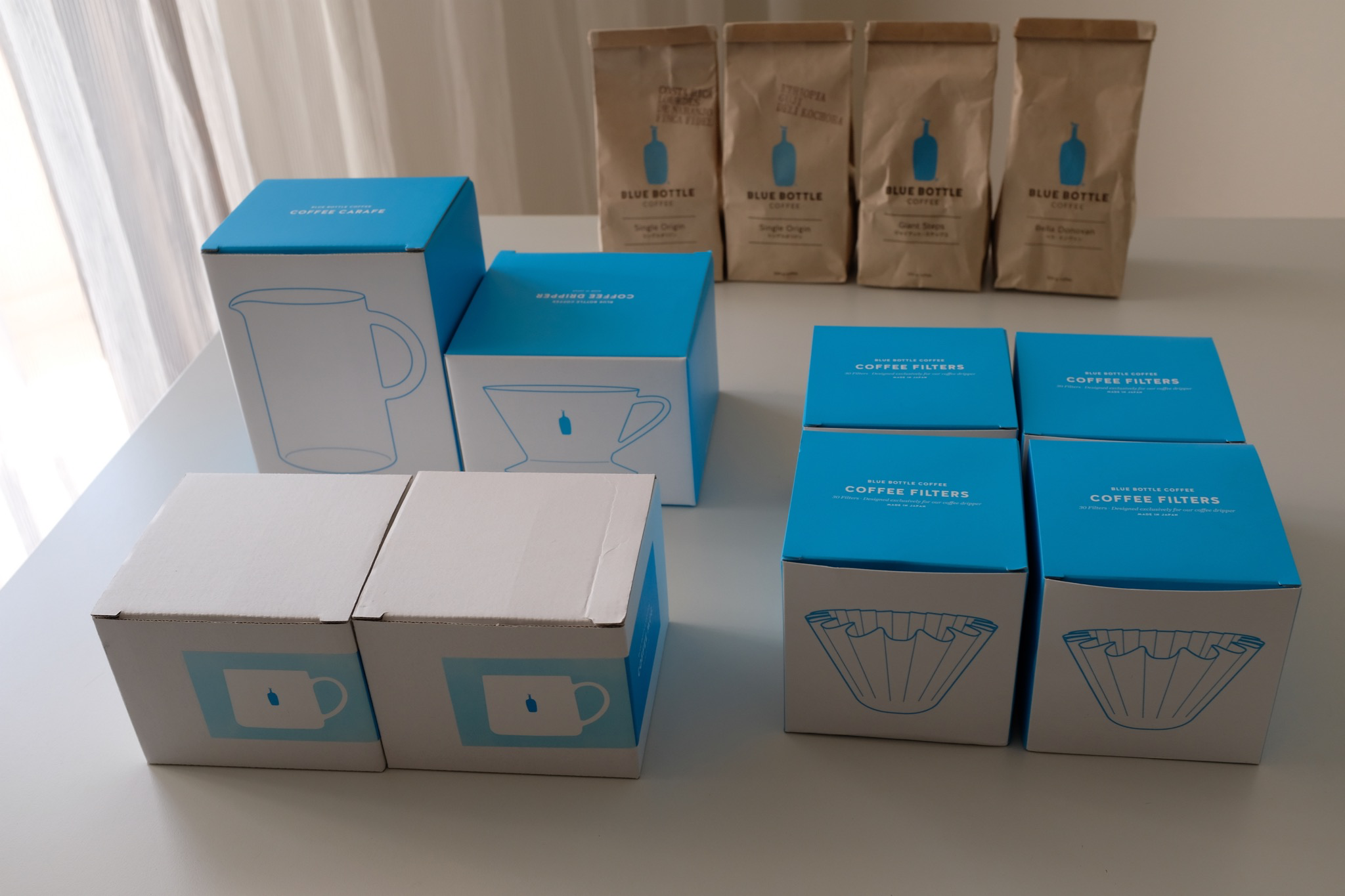 The dripper has a flat bed. Just like the Kalita Wave. The size is on par with the Wave 185 (which also means you can use Kalita filters if you want). Because of the flat bed, it provides a more even saturation and extraction. Which results in a tasty coffee.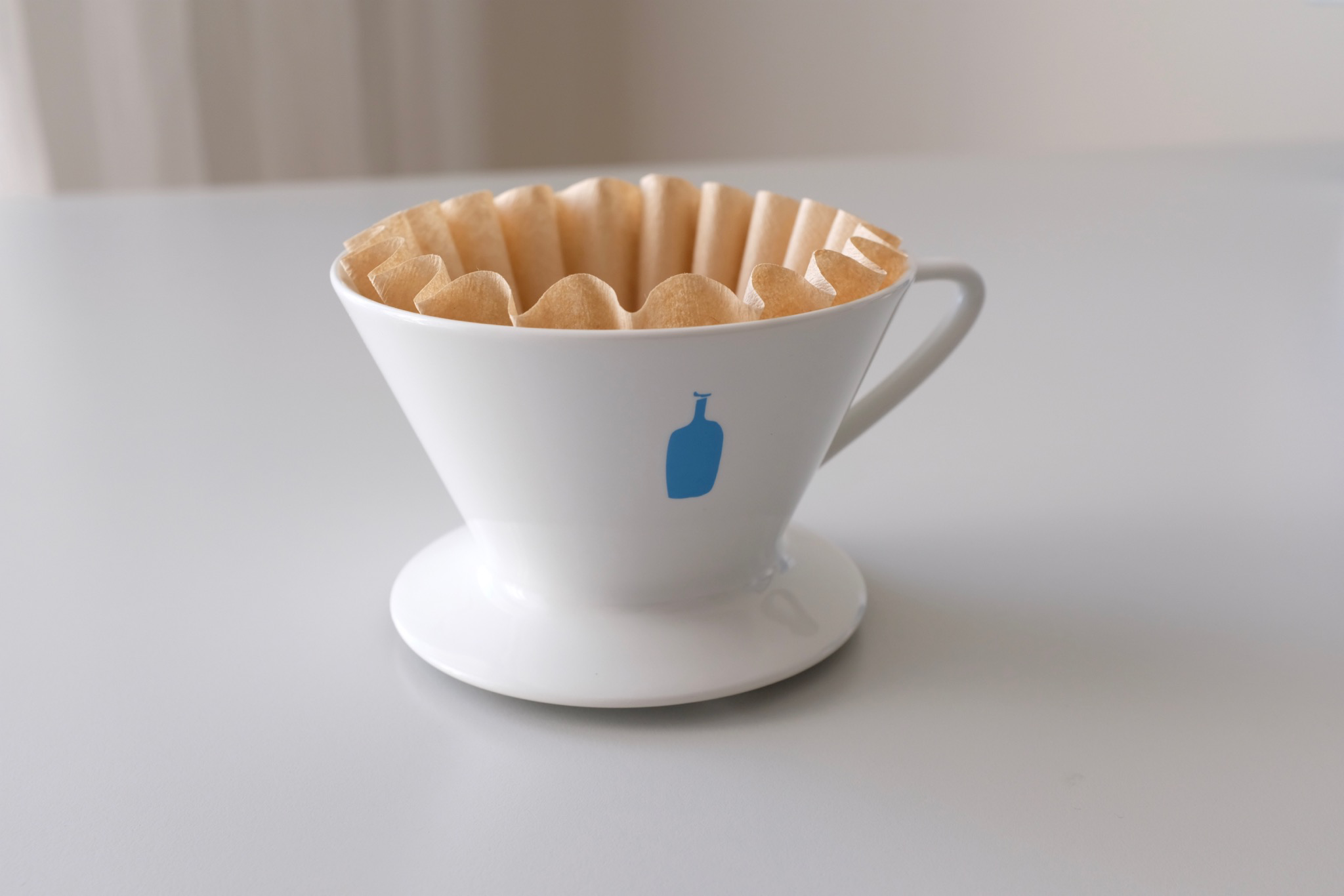 What differs though is that there is a single hole. It's 4.45 mm wide and allows a very permissive flow. It's not as large as the Hario V60's. I've found that it also permits fines to clog the hole. That's why even if your grinder produces a lot of fines, the dripper allows you to brew a good coffee every single time.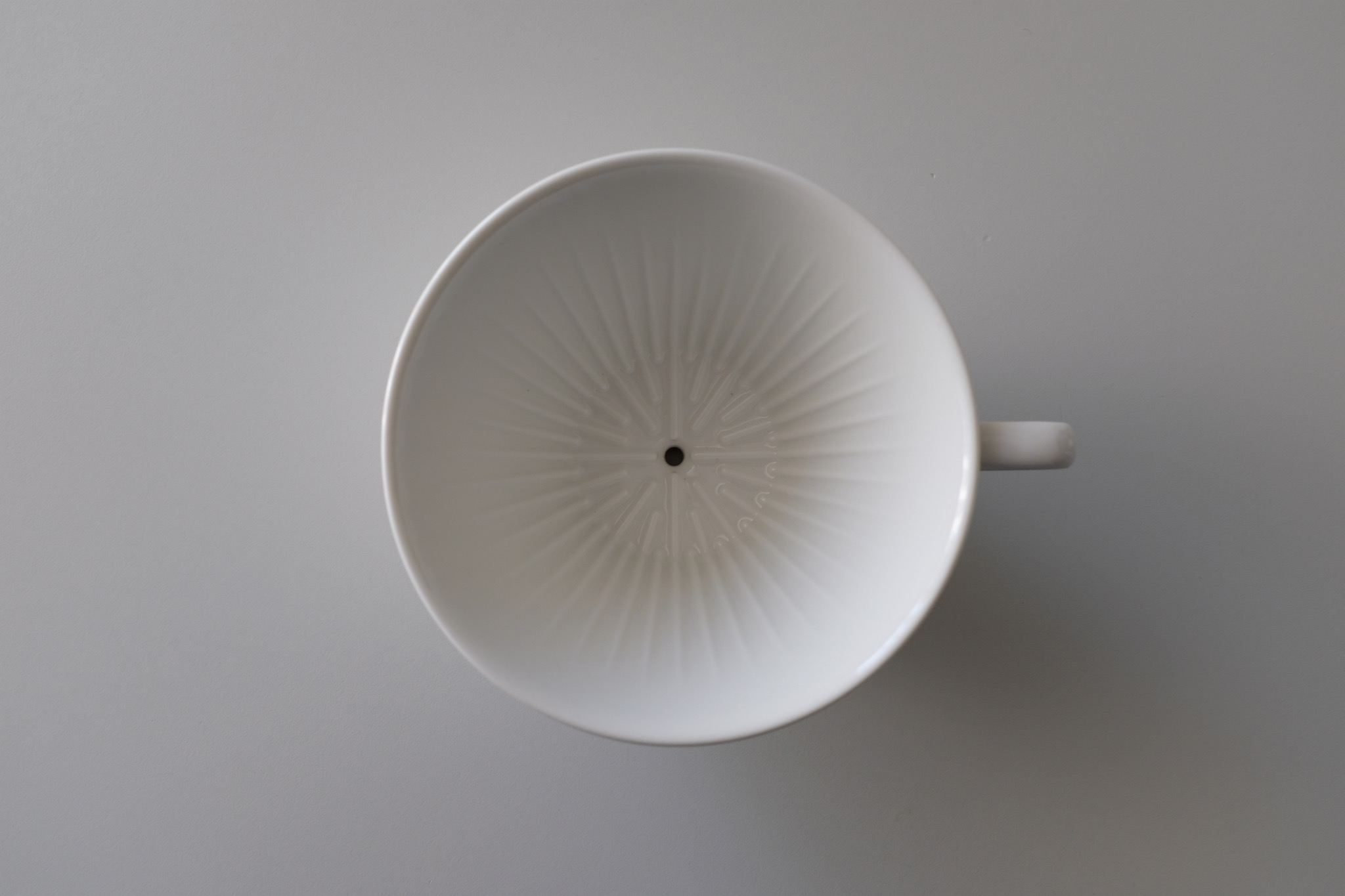 Blue Bottle also provides custom bamboo-based paper filter. Because of their build, Blue Bottle claims that no prewetting is needed as it doesn't cause unwanted aftertaste. One disadvantage is that they are really expensive. In fact I believe they sell one of the most expensive filters on the market. Luckily you can also use Kalita Wave 185 filters. If you have them, you're good to go.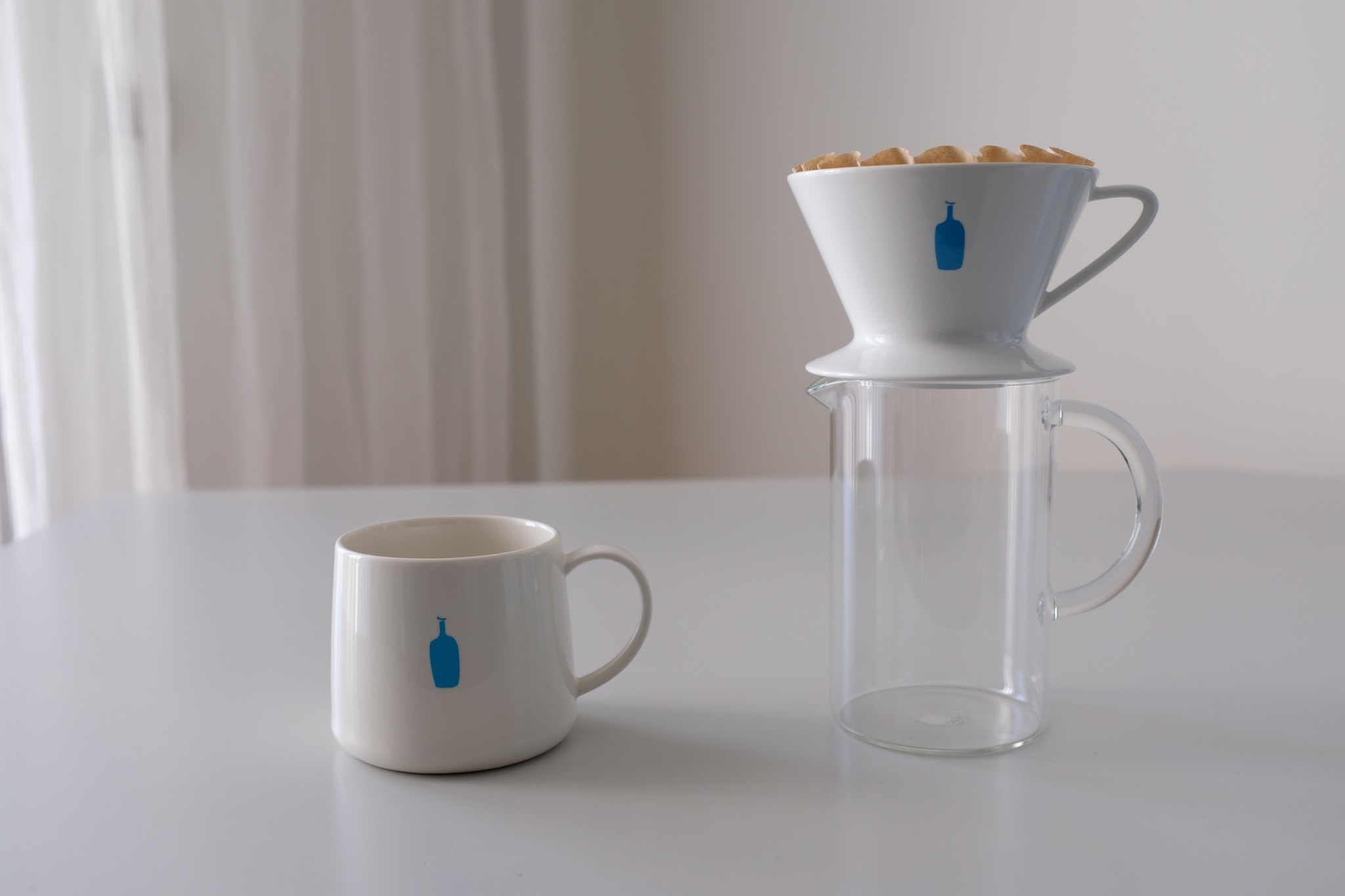 I'm using the dripper for couple of weeks now and I can attest that it really produces a great coffee. I'm usually using the Hario V60 for two people or the Kalita Wave 155 for a single person. However the Blue Bottle dripper shines for both use cases. Going forward, this dripper will be a great addition to my collection of coffee brewers.