Why I left the U.S.
Last week I announced that I was leaving the U.S and going back to my home country, Turkey. Many people asked why I was leaving. I want to share some of the details of our decision.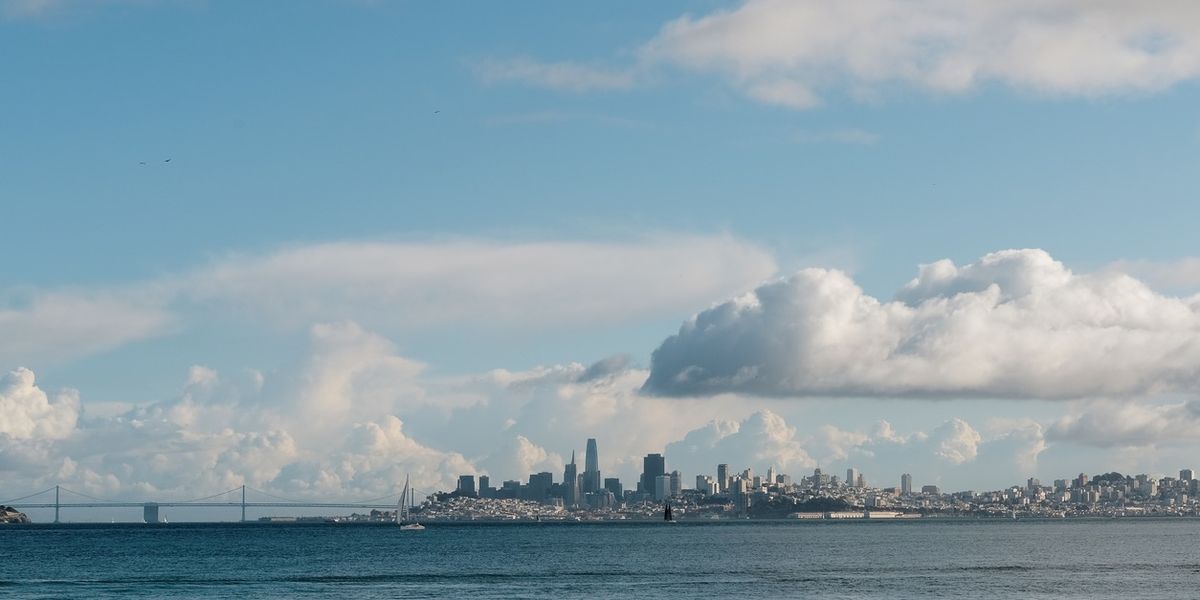 Last week I announced on Twitter that I'm leaving the U.S. and going back to my country. I'm writing these lines from my home in Ankara, Turkey. Many people have asked me why I am leaving. 2020 was one of the most dramatic years in modern history due to the pandemic. Still, there are many other points, and I wanted to share my journey and feelings.
I also want to leave a trail for myself, for the future Fatih, to remind myself how things can sometimes evolve in a very natural (and unexpected) way.
How it started
It's crucial in the first place to understand why I moved to the U.S. As some of you know, I was working for DigitalOcean, which is a cloud company based in NYC. I was working remotely (before it became cool) for almost four years for DigitalOcean. The work was challenging, and I had a lot of fun during my time there. We created many internal and external products (i.e., Managed Kubernetes offering), and it's something I'm very proud of.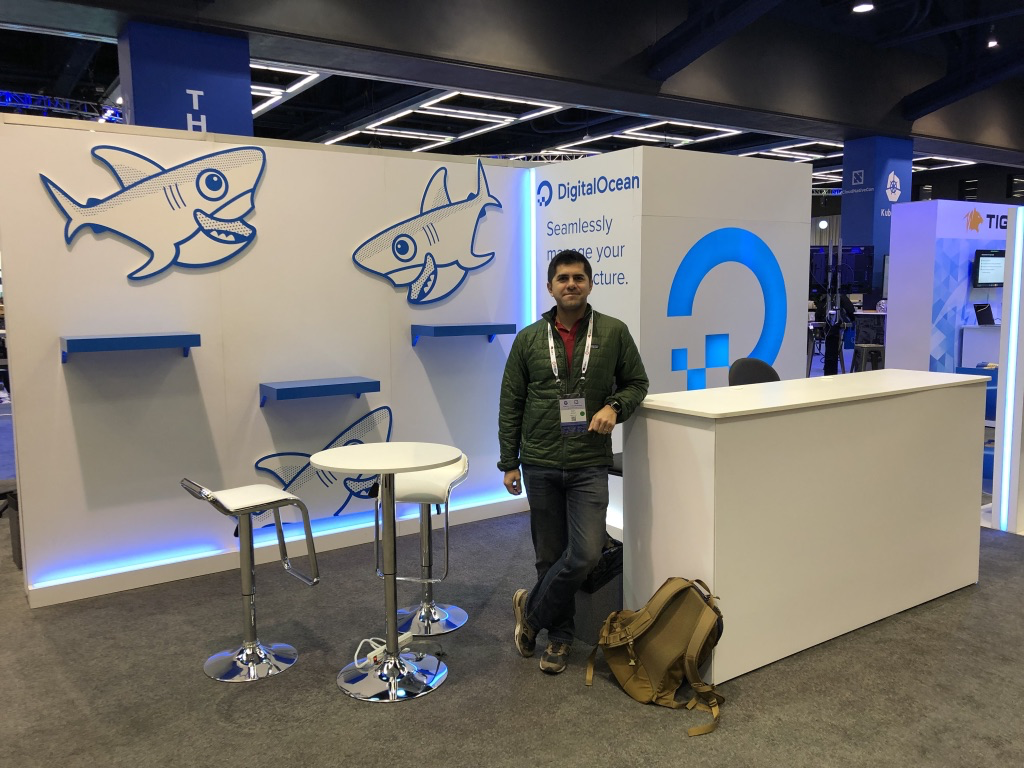 However, there was always the feeling that I should be in the U.S. for the next big thing (whatever that is). Most of my friends gradually moved abroad (mostly to the U.S.) over the past 5-10 years. With time, friends and family members around me also started questioning my lifestyle. They started asking questions like: "Why are you still living in Turkey?" or "Why is someone like you not living abroad, such as in a European country or U.S.?"
I received these kinds of questions most of the time, but it increased a lot in the 2018/2019 years. At the end of 2018, my wife and I decided that moving abroad to a Western country could be a nice improvement and that we should give it a shot. My daughter was due in 2019, so my wife wouldn't work for 1-2 years as she wanted to take care of her. That was the perfect time to do the switch (more on this later).
Which country would that be? I was born and grew up in Germany, and being a German citizen also means that Germany was always the first place in my head. Half of my family is still living there, so it would entirely make sense to move to Germany. However, my wife wanted to live in an English-speaking country. Because we once lived in San Francisco temporarily in 2013/2014 and most of our friends moved to Bay Area, we focused on living there.
Once we decided where we wanted to live, I started looking around and preparing myself for the interviews in Spring 2019. I talked to various companies and looked for a place where I could work on the things I was passionate about. The interview process and later the negotiation part was a very energy-draining process (some of you know this already), so I won't go into that.
In the end, I had several offers from several companies (all based in the Bay Area), and I accepted an offer from GitHub to lead the Go framework and libraries team. This position was the perfect job, and it had the potential for me to do impactful work at GitHub.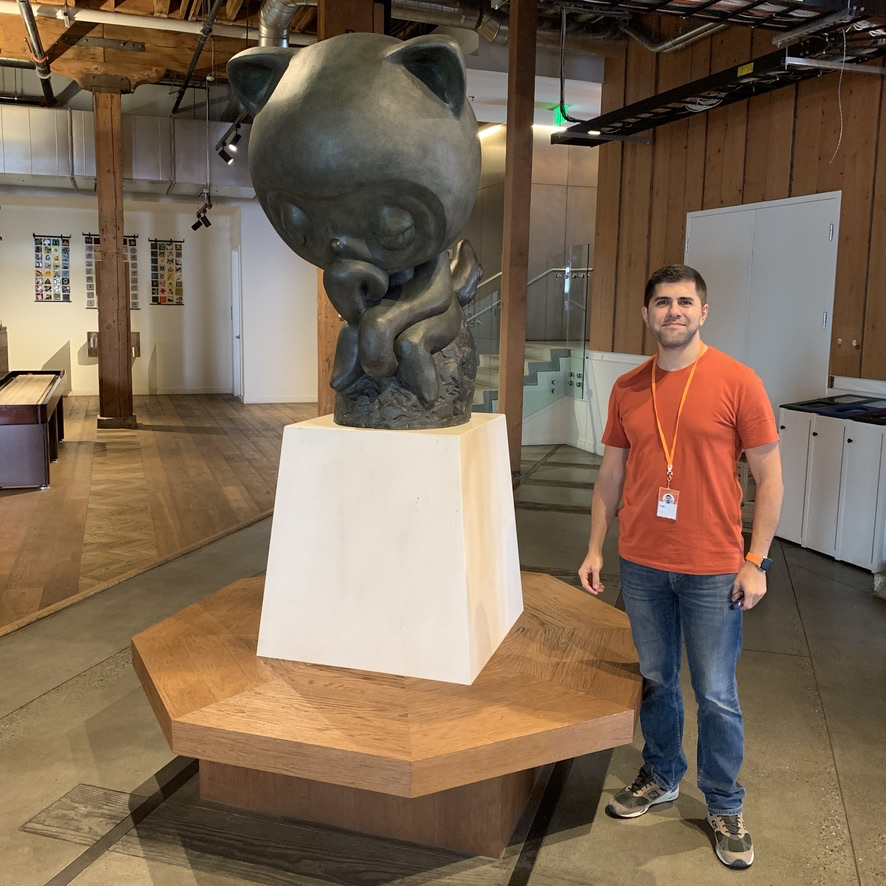 I joined GitHub in August 2019, but because we didn't have any place to live and it would be challenging for us to look for a new house with two kids (one being a newborn), I came alone. GitHub supported me a lot during this time, and I could find a lovely apartment at the end of August. I bought all the furniture and the things that we needed to function as a family of four. Once I finished, I flew back to Turkey and brought the family back to the Bay Area. It was October 2019, when my kids and my wife finally arrived in the U.S.
Life in the U.S.
Let me explain why we decided to live in the Bay Area:
Great job and career opportunities
One of the best weather climates in the world (if you don't count the wildfires)
Nature and parks
A diverse and welcoming place for immigrants like us
We lived with my wife once temporarily in San Francisco for around six months and knew the area very well
There were friends we knew from Turkey
As a side note, we didn't move for a better financial life. We were already comfortable, and I want to make sure that's known throughout the blog post. I understand that's one of the biggest reasons people move abroad from countries like Turkey (and I fully support that), but for me, that wasn't the case.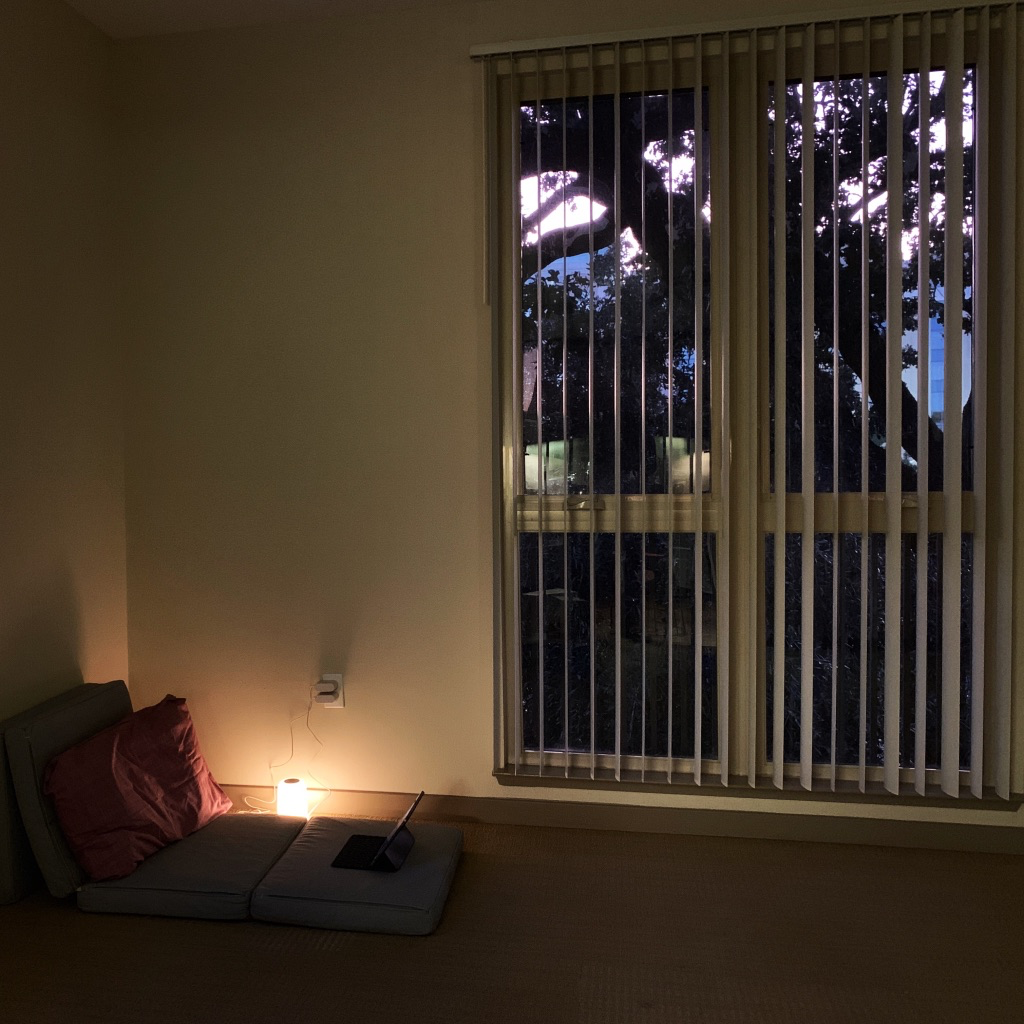 The first couple of months were not easy due to the adoption of a new country. Because I have traveled a lot to the U.S., I already knew how things work. But for my wife and the kids, that wasn't the case. Even small things like "what kind of milk should we get?" or "what bread tastes good?" took some time to figure out. These were small concerns but worth mentioning because all of these eventually add up.
We slowly started meeting new friends, had gatherings with some of our old friends, etc. I applied for a driver's license and also bought a car, which was very much needed because the U.S. is mostly a car-centric country. Once we had the car, we also started to explore our surrounding neighborhoods and cities. It was so great. Each weekend we would go somewhere in the Bay Area, and as I said, the Bay Area has many things to offer. It's one of the best metropolitan areas in the world.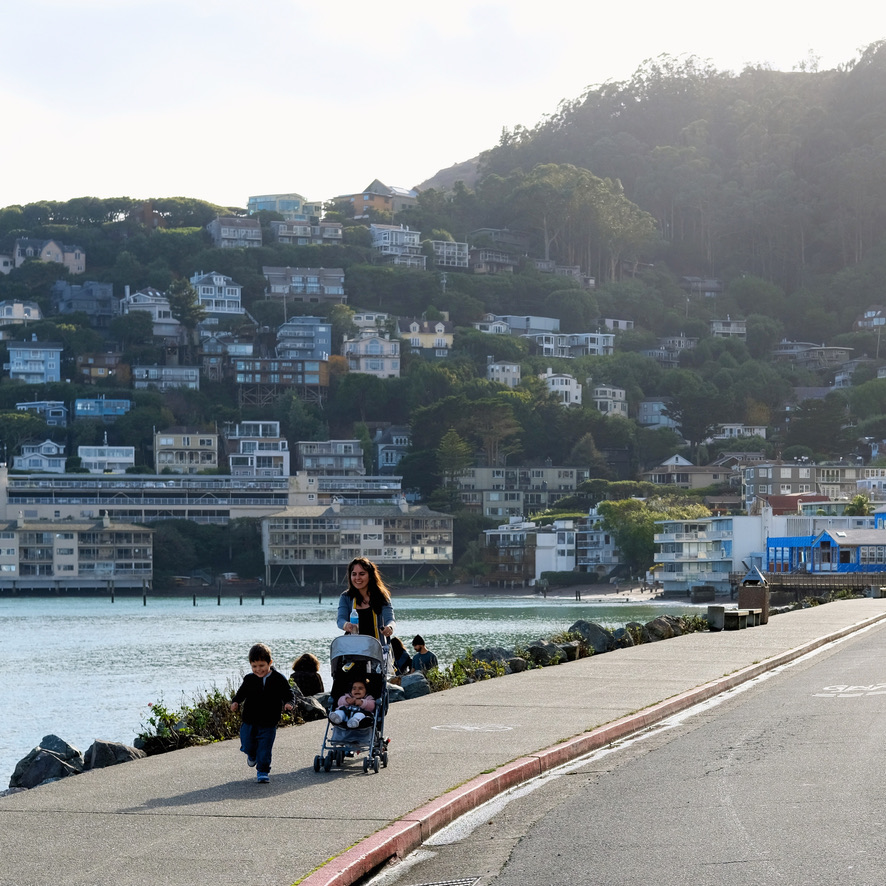 I also started going to the GitHub office. Our apartment was just next to a BART station, so it was convenient to go to the office. It was also something I wanted a lot. Working for years and years remotely, you miss being among people and working from an office. My wife also supported me a lot during this time, so every Tuesday and Thursday (sometimes it would be just Tuesday), I would go to the office.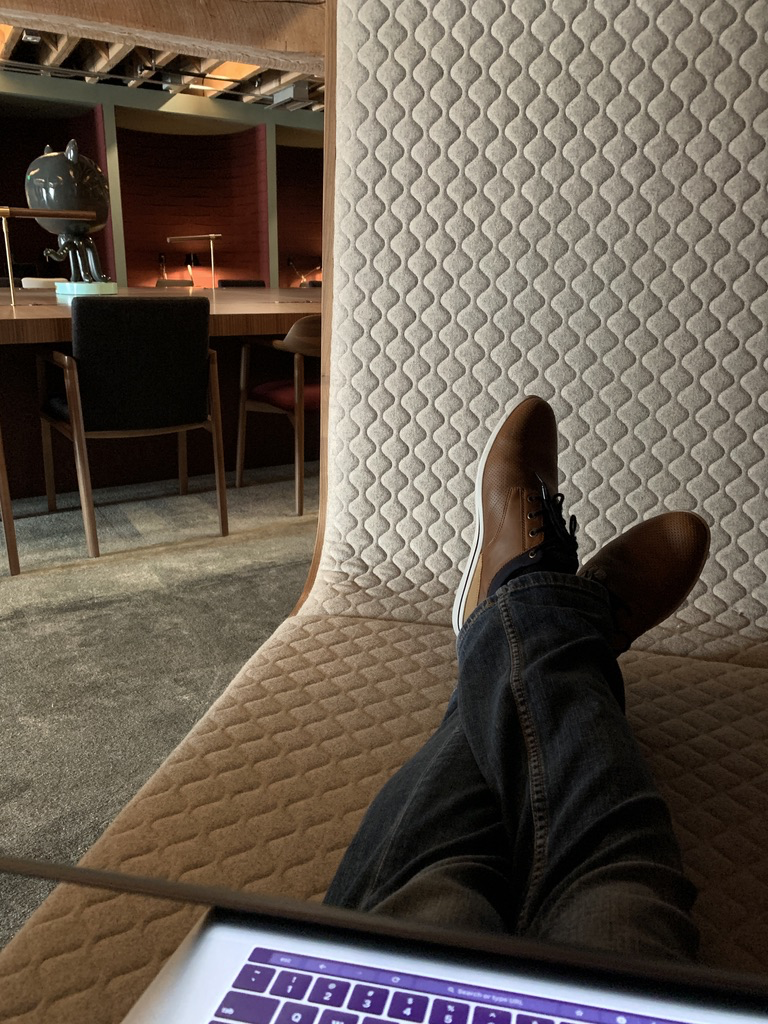 Those days were just fantastic. And because GitHub was a remote-first company, the office was designed in a way with many great amenities. We had a library + lounge area where speaking and eating were forbidden. I would usually work from there. We also had a coffee shop inside the office (with real baristas and dope coffee). As a coffee lover, I loved every single bit. Being at the office just made me happy.
The kids also started loving the area. My son started going to a preschool and picked up English words quickly. It wasn't easy for him because he couldn't communicate his needs anymore, but he slowly adapted. And seeing his progress brought us a lot of happiness because one of the reasons we wanted to live abroad was so that the kids could pick up a foreign language.
Due to the visa restrictions, my wife wasn't able to work legally. I was on H1B, and my wife on H4. Unfortunately, the H4 visa restricts spouses to work legally in the U.S. But as I said earlier, because we had a newborn daughter, it wasn't an issue. She wanted to take care of her for one year until she would looking for a job.
Meanwhile, GitHub was going to apply for the Green Card process, giving her the legal foundations to work here. Previously she was working for Deloitte and was a CPA in Turkey. Hence, the plan was to get the training and the necessary education to be a CPA in the U.S. and then start working once we got the Green Card.
As you see, the initial 4-5 months were pretty good. Everything was on track and going according to the plan. We had a great start at the beginning.
In December, we started hearing about the case in Wuhan, China. A deadly virus has begun to spread. A couple of months later, we heard from the news that a ship in California was infected. We found ourselves at the beginning of the pandemic. Everything happened so fast that we even didn't know what to do.
Pandemic
Just like everyone else, we didn't know what was going on. Everything just happened instantly. I think the first instinct and feeling I had at that time was: "I'm stranded in the U.S. alone. I have a family to take care of, and I'll have to do everything in my hands to make that happen". Of course, as a tech worker, financially, we were in a good position in the Bay Area. But the pandemic slightly changed that perspective, especially for me.
Gradually, things got worse and worse. They closed down the schools, afterward the playgrounds as well. I wasn't able to go to the office anymore. We got stuck at home with our two kids. And any parent knows how miserable it if you're staying for an extended period at home with the kids. We realized that being cut off from the family and support network made things a lot harder.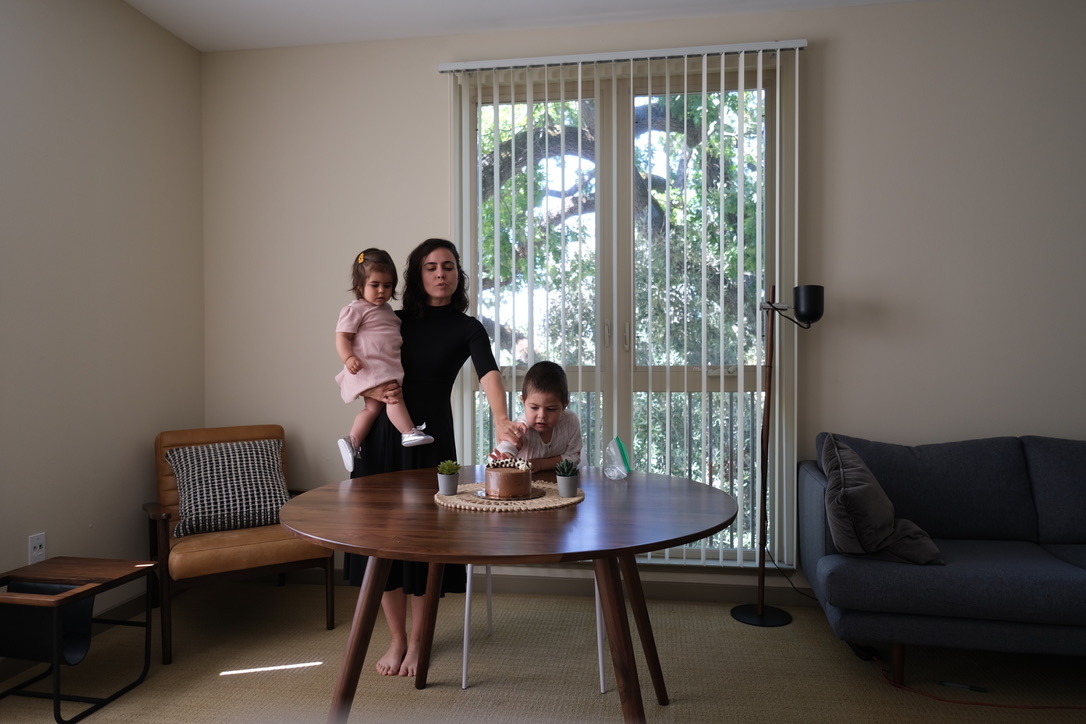 By now social distancing had started. We would probably experience the same thing in Turkey, but it would be quite different. In Turkey, friends with families would arrange for one of the parents to come and stay with them for months. There is a vast network, and culturally, people lived with their parents. So, it was a common thing where your parent would live with you.
For us, being in the Bay Area meant that we didn't have this support network. It was just extremely difficult for my wife and me. I started to sleep around 8/9 pm with the kids and then wake up around 4 am to work without disruption for a couple of hours. In the morning, my wife would take care of the kids, and then during the evening, I would cook the food or take care of the kids. I'm not sure how we would handle the pandemic without my wife's extraordinary support. As I said, it wasn't easy, and things didn't get better.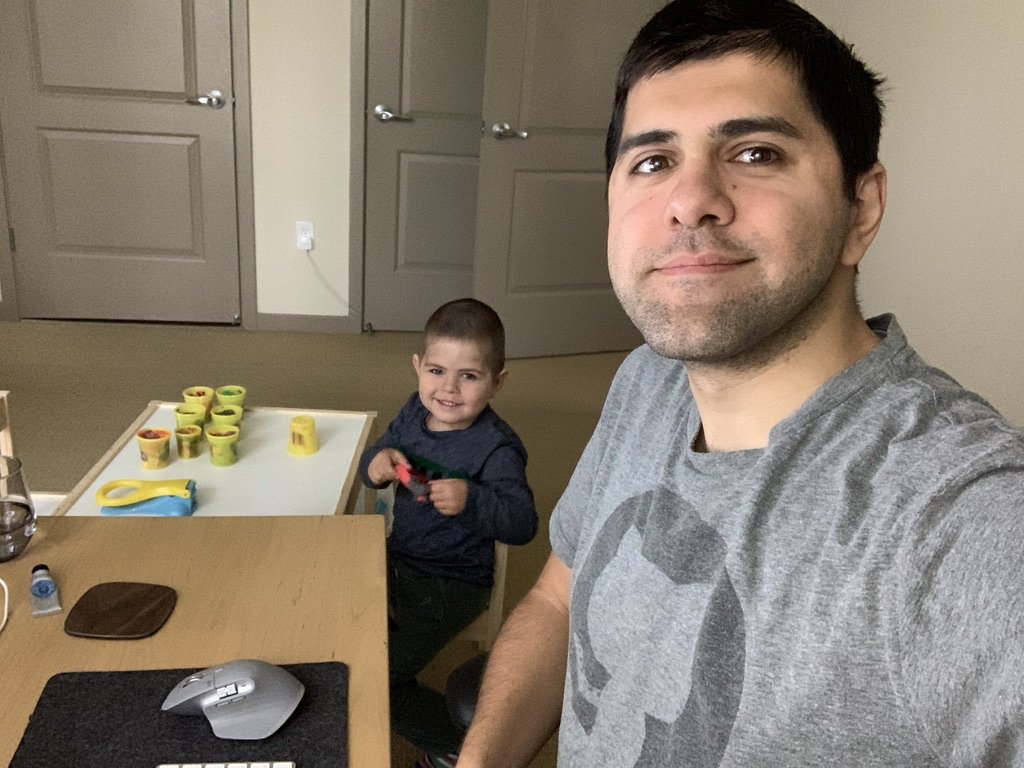 On top of this, our flight in May 2020 to Turkey got canceled. Countries decide to close down the borders. We could fly back in July to Turkey. Once we arrived, we immediately realized how relieving it is to live in an environment where you have support and people you love are there for you. We came back to the U.S. after several weeks. I think it was then when my wife and I started to discuss seriously "going back to Turkey" and whether it would make sense for us.
Once we came back from Turkey in the summer, I had many long night discussions with my wife. And with time, we realized that life here in the U.S. didn't meet our expectations at all. It's an excellent country for sure, but the pandemic changed things quite a bit. We weren't able to enjoy any of the reasons why we came to the U.S. in the first place. I was working from home the whole time, and it was challenging to continue doing that. It was like living in a golden cage. There was not much difference between working from my home in Ankara compared to the Bay Area. The kids weren't able to socialize with other kids. We couldn't meet new friends & families. We couldn't visit most of the places that made California so unique. My wife wasn't able to go to school, etc. To learn English and get her CPA. Most of these could be doable, of course, but the pandemic just flipped everything for us.
I know that the vaccines slowly started to ship, and things might normalize. But was it worth it for us to wait until things have normalized? Even if we would wait for a couple of years, we weren't sure if we could sustain this lifestyle for long.
Many other things contributed to our decision to leave the country, but those are just small drops in a bucket. In the end, we decided to go back immediately before the second wave starts and countries start to close borders.
Leaving GitHub
Once we decided we wanted to go back, I also had to reevaluate my relationship with my employer. Since I joined GitHub, I've met amazing people and worked on several projects. Some of them were public-facing (such as Code Scanning), but most of them were internal. I can't share the details, but I want to say that some of these projects were impactful, and I'm glad I had a chance to work on them.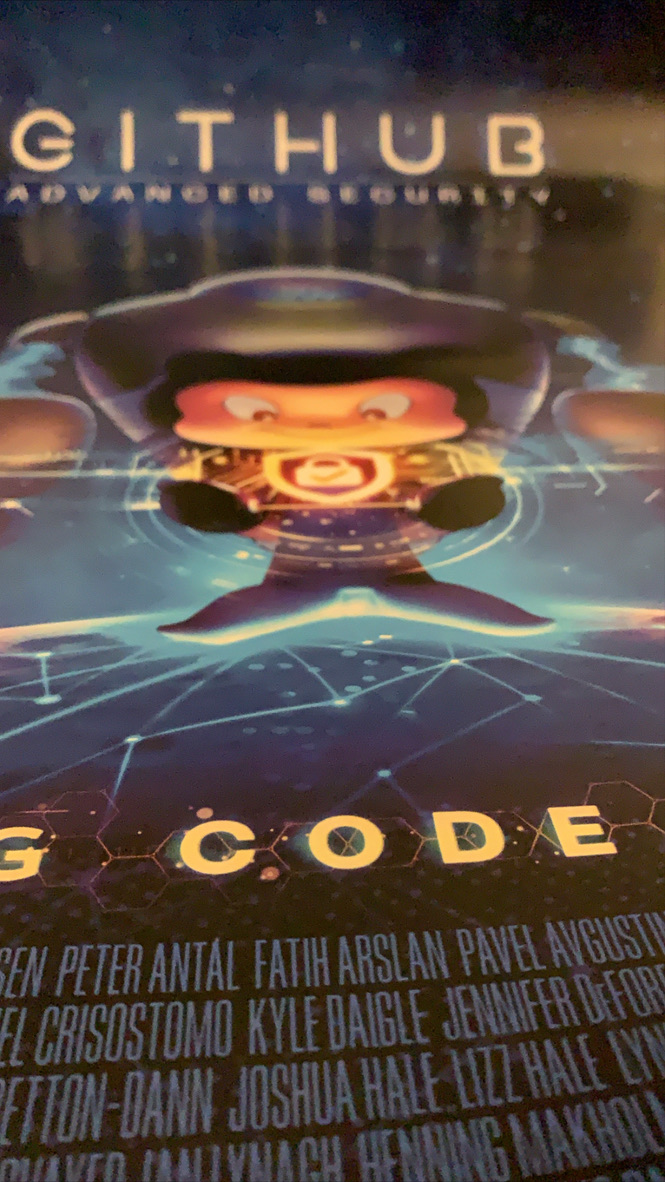 At GitHub, I met some of the most empathetic people I know, and I'm glad to know them. This experience reminded me that one could have very close friends, despite being from a different country and language. I owe them a lot, and I think that's the one thing I'm going to miss the most once I leave GitHub.
One thing to mention is also how I felt about working there. Even though all these projects were great, I wasn't sure if it was a good fit for me. Follow my work over the past years. You'll see that I have a huge passion for Developer Tooling, Go programming language, and Distributed Systems. I always tried to work on things where I could be efficient, work with teams where I could learn a lot, and level up my peers. I like to solve problems and help others.
Some of the projects I worked on didn't quite match my expectations. GitHub is known to be a Ruby shop. We have some of the best experts in Ruby (and with that Rails) in our company. Rails for sure changed the landscape of the internet, and I can't deny it. But I never worked with Ruby or Rails in my life. As a Senior/Staff engineer, we shouldn't usually care about the technology choices and what matters is the result. But I wasn't sure that was something I wanted to for the rest of my life. I started to work on Ruby/Rails projects on an ongoing basis. I felt that I wasn't as productive as I should be and that I could be more efficient in projects that are more relevant to my skills.
My managers and leadership knew that, and they supported me to a huge extent to provide a home or team where I could be more efficient. Luckily, GitHub is very open to internal transfers. It's pretty easy to switch (primarily if you're known for your skills and operate on the Senior/Staff level). I started looking around internally to transfer to a new team. Several managers reached out to me after finding out my intentions. All these teams were from the platform and infrastructure organization, which would also align better with my skills.
Another fact to mention is, GitHub – despite being a remote-first company – doesn't allow me to work from Turkey. I think it could be maybe doable if I would work under Microsoft Turkey, but there are many legal challenges, and it's not easy to do that. Given that I decided to move back to Turkey, I had to make a difficult decision.
I could stay at GitHub and switch to a team that would be more relevant for me. This situation would mean I also had to stay in the U.S. or move to a country where GitHub legally operates (such as Germany, U.K., etc.). But that is not something I was willing to do anymore.
Eventually, I decided I should leave. It would make more sense to work with a company and product where my skills are more aligned and where I could work from Turkey.
What's next?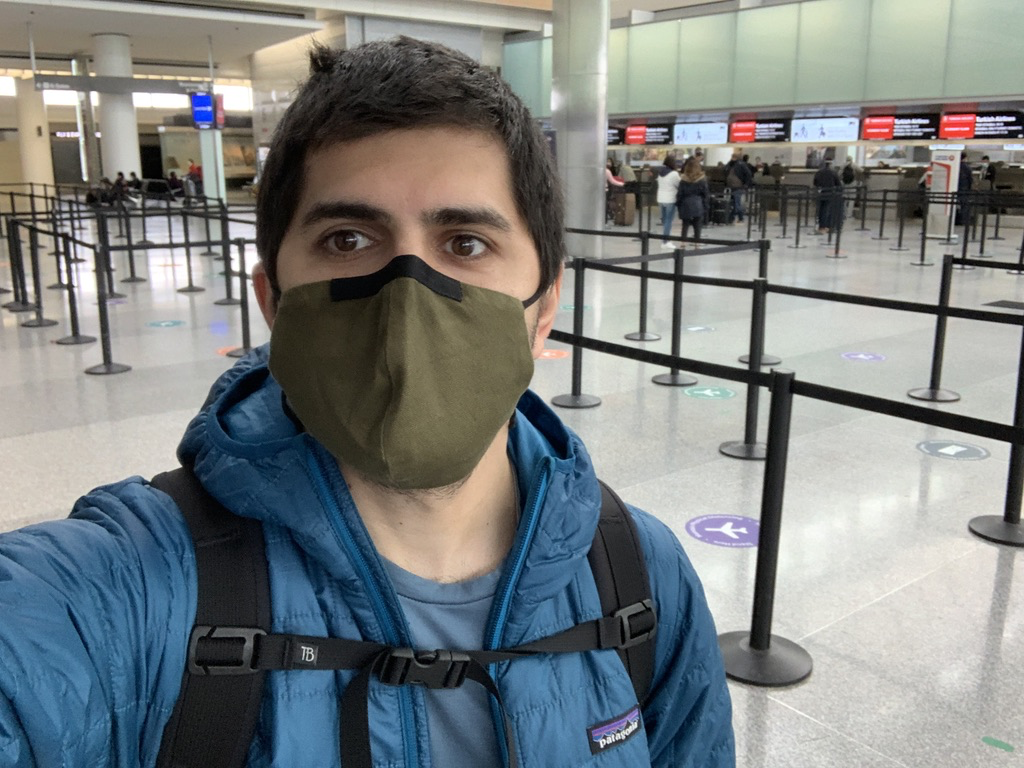 We moved back to Turkey. It was tough to move during the pandemic, and it wasn't safe for sure. On top of this, I had to sell all our furniture in our house. I had to sell my car. Because my lease was also just renewed, I had to break my lease with my landlord (I had to pay a hefty breakup fee btw). But we managed to do all of this, and we safely traveled back to Turkey. I'm mentally very exhausted due to all these changes, but I'm slowly recovering.
It feels great to be surrounded by your family and friends. I wasn't aware of how much stress I put on myself.
Lastly, due to my work in the Open-Source community, there were always companies reaching out to me. I always politely declined their offerings as I was pretty happy at GitHub. But once I decided it's time to move on, I started talking to them. I was lucky, though, that a particular company whom I knew the founders of for years and admired their hard work have contacted me. Starting in 2021, I'm going to work with them. I'm very excited to join this exceptional team with a broad vision and start working again in a relevant field. Stay tuned for the updates!