Coffee in Tokyo
(This is a copy of my post at arslan.exposore.co, which I wrote in 2014. I started my blog in 2015, I didn't want to lose those memories, so I moved it here. While at it, I also started using a new grid system to showcase my photos in a better style and form. It's beautiful if you're using a widescreen, minimum 1400px)
Chatei Hatou
This Coffee Shop was one of the best experiences ever in my life. It's located in the Shibuya district, and it was a magical place that we visited after a long walk in Tokyo. We loved it so much that I was eager to return to Tokyo during my trip to Japan to see this place. It's like escaping in time in a way you never experienced. Initially, I read about this place in the book "The Blue Bottle Craft of Coffee".. I didn't know my Hotel was next to this coffee shop until I fired Google Maps.
The coffee itself was very dense. The barista spent 15-20 minutes just preparing the Nel Drip. He used the kettle in a way I've never seen, and it was like he was counting every single drop, slowly. He didn't weigh the beans either, and it was like he was born with that particular skill.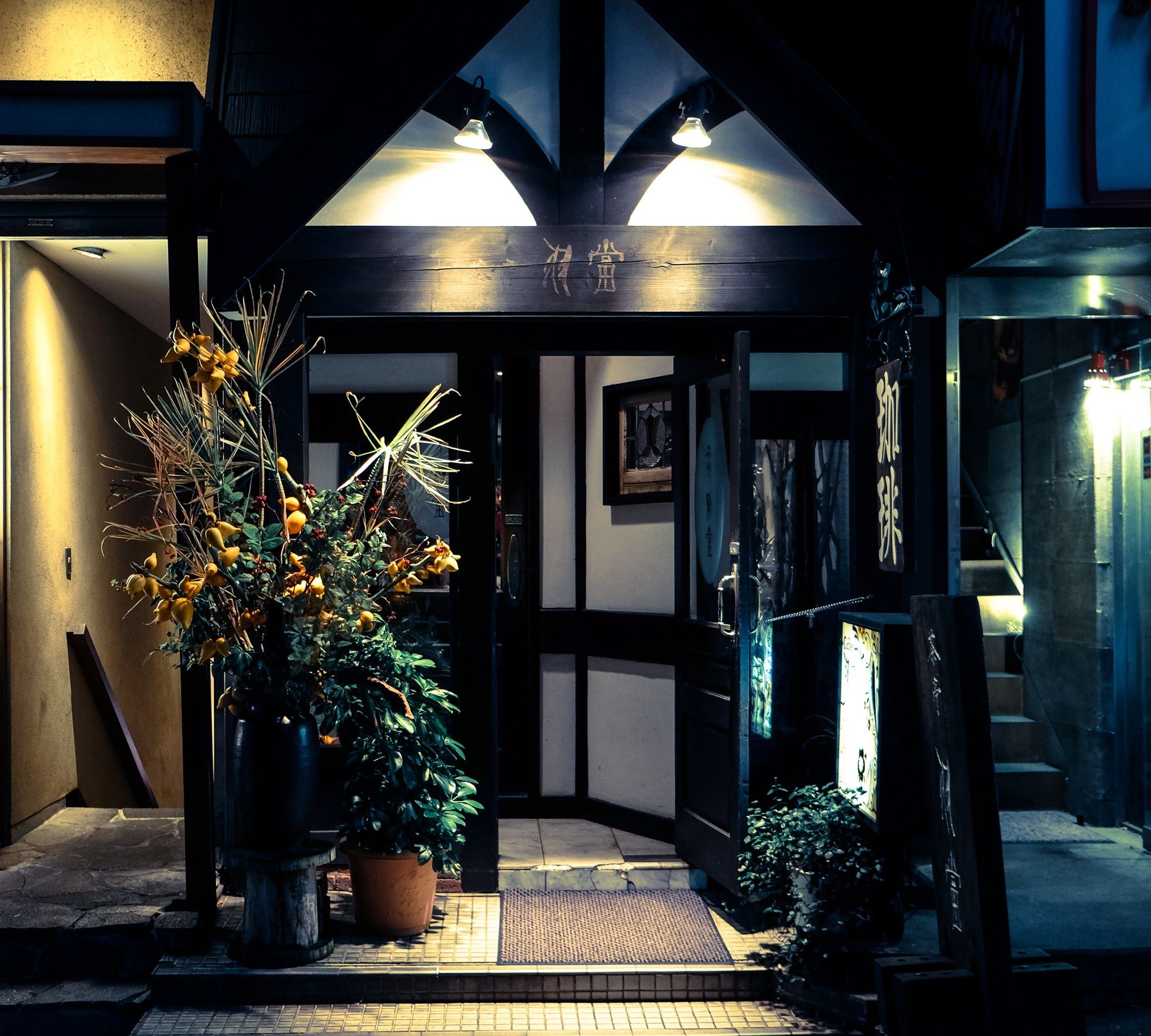 Kappabashi
I read about Kappabashi street a long time ago in /r/Coffee. I saw pictures of a shop that was only selling Coffee gear. So as a Coffee geek, I had to visit it. This street is between Ueno and Asakusa, so it was a perfect stop (both districts were on our itinerary). However, I searched for that particular shop for a long time until a Japanese man helped me out (I've just spoken the word coffee, and he knew what I was searching for).
The shop itself sells hundreds of different gears. You can find anything drip-related here (not espresso). Kalita, Hario, Bonmac, and Bodum were some brands I saw. They are also selling brands (Japanese) that I have never seen before. So while I was here, I bought myself a Kalita Kettle and Kalita Wave 155 with a 300Ml glass server. After the beautiful experience in Chatei Hatou, I also purchased the Hario Woodneck. This place is a must-visit for every coffee geek.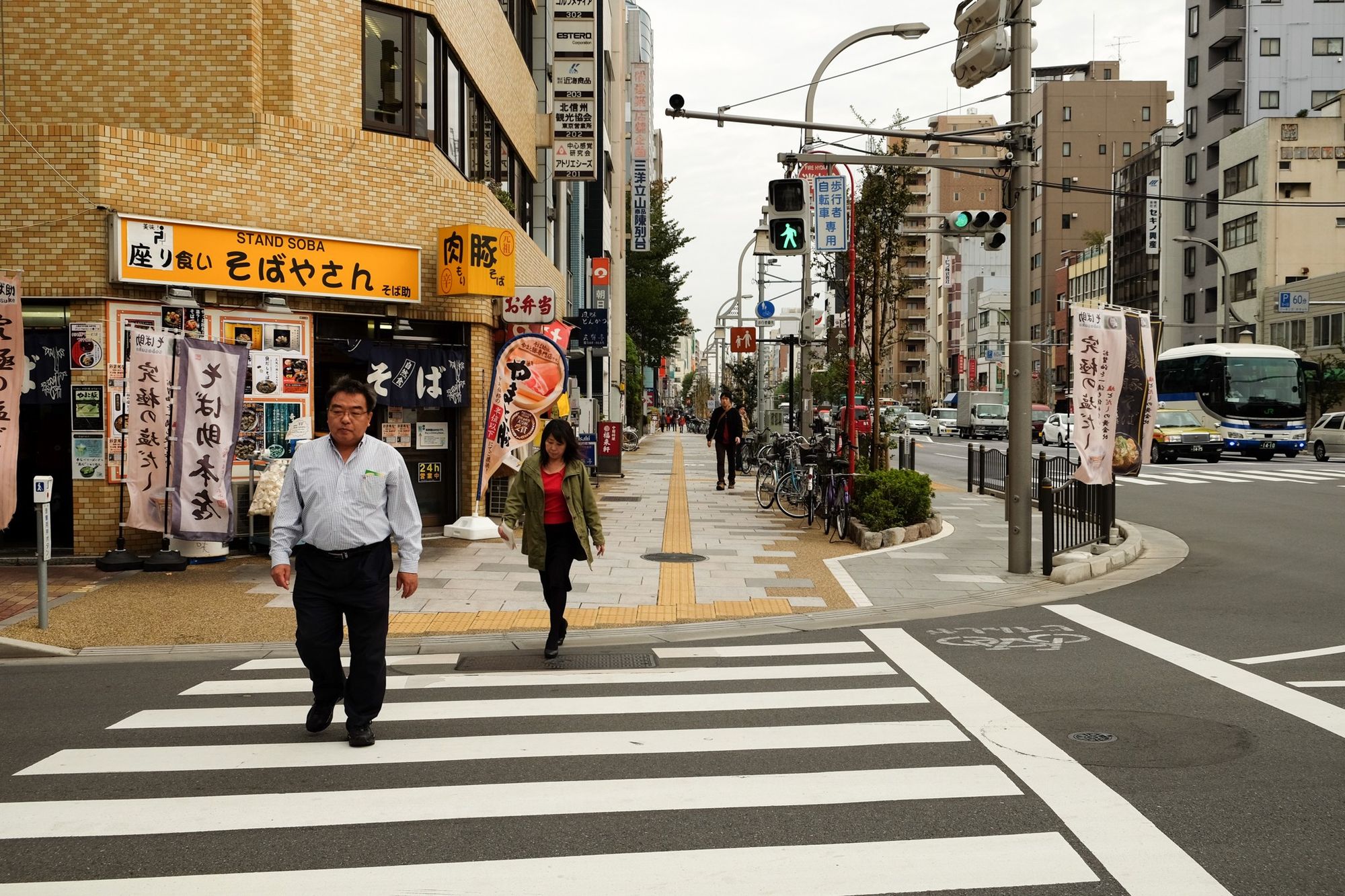 Fuglen
Fuglen is located near Yoyogi Park between Shibuya and Shinjuku. So I marked it on the map and visited it on our way to Shinjuku. The atmosphere in Fuglen was different. I didn't feel like it was like a Coffee shop; instead, it was like visiting a bar. The lighting and design were a lot different, say from Chatei Hatou. However, the Cappuccino was delicious.
The barista was very friendly in explaining the Coffee scene in Tokyo. We chatted a bit about coffee, I showed him what I've bought from Kappabashi, and he was surprised to see that level of Coffee geekiness. Probably people visiting this place are not here for the coffee but the ambient. He stood up while I was leaving the area and shook my hands to see this place. In the end, I liked this place. It's a perfect place to sit and enjoy the time.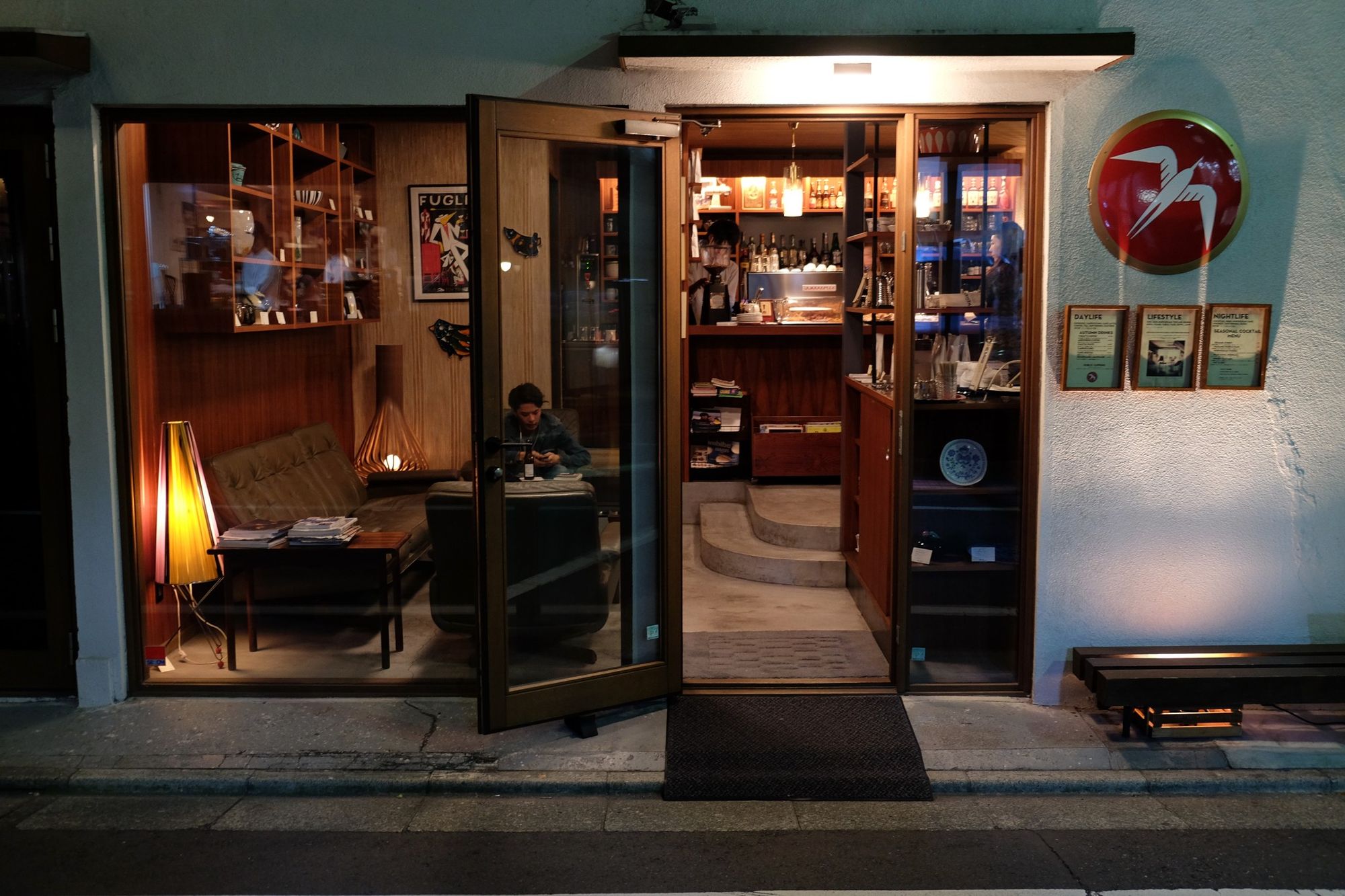 The Cream of the Crop
Shibuya is a place full of Coffee Shops. TCOTC is located near Shibuya Station, on the entry-level of a mall (I don't remember the name of it). I've learned that they also roast coffees and are very serious about it. Despite we learned about this place later, we tried to visit it for our morning breakfasts. They don't serve espresso; however, their drip coffee was excellent.
I took one an Ethiopia Yirgachefe and once a Kenya AA. Both were very good and juicy (as they should be). The bakery stuff was good too, and I like that we had something very quality near us. I've also chatted with the barista a little bit. He also visited Turkey (my home country) and loved it. He showed me some of the places he visited. It's cool to see people traveling and meeting them to share your experiences.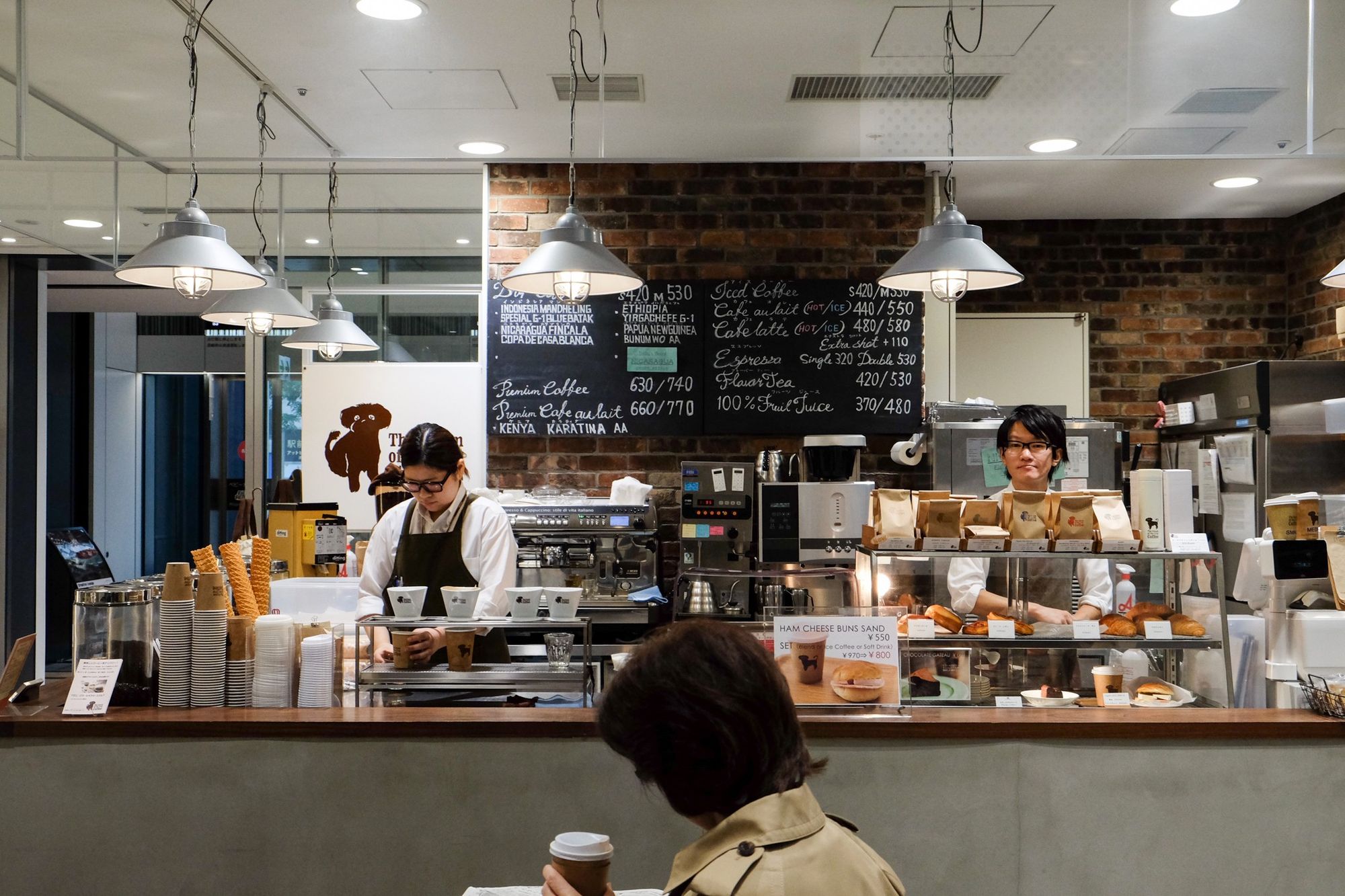 Omotesando Koffee
This place is a hidden gem in Tokyo. It's not that you can find just by walking around. It's located behind the streets of Omotesando district and is something you need to find (or use a map). It's also a hidden gem in terms of ambient. I have never seen a coffee shop that is so minimalistic and simple. It's a one-guy show. There is even no sign in the entry.
The coffee itself was excellent as it should be. I took a cappuccino and sat in the little garden, which was quiet and just wonderful. This place was number two after Chatei Hatou, and it was beautiful in every aspect. I'm far from it; however, I'll try my best to visit it again (to the reader: I visited it again in 2017, the place was renovated and completely changed, and the old minimalistic site doesn't exist anymore).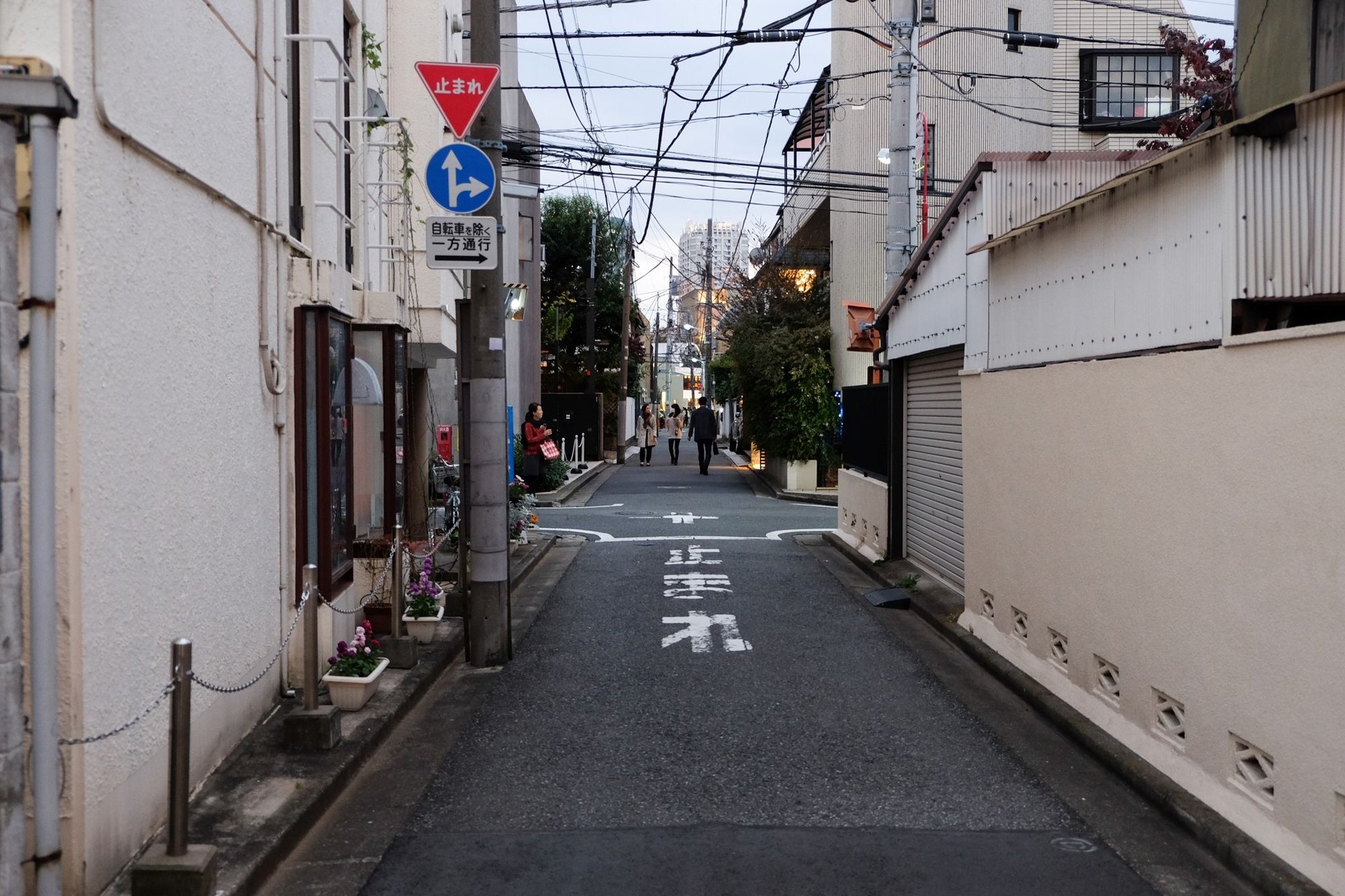 ---
Footnotes
All photos was shoot with Fujifilm X-T1 and 18-55mm. There is minor or no processing.