Coffee in Seoul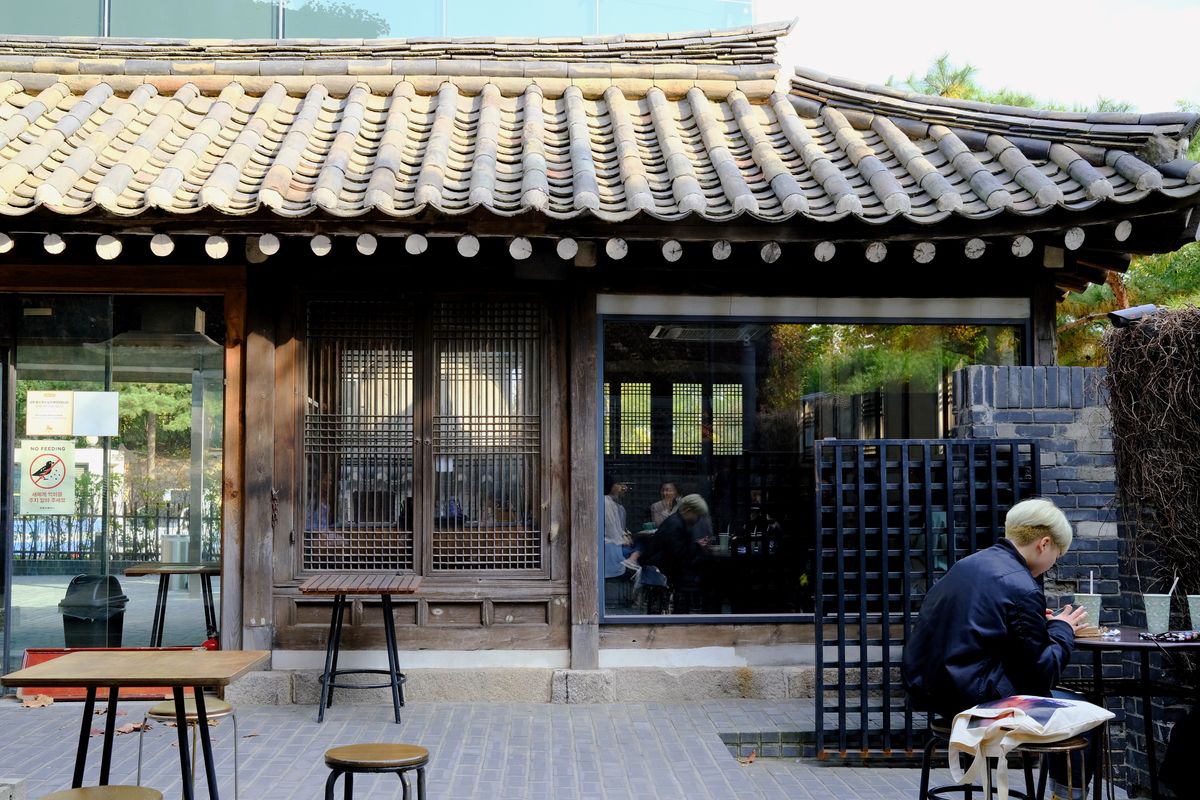 My wife and I recently traveled to South Korea and stayed in Seoul for a week. Seoul is heaven for coffee/café lovers. There is a coffee shop on every single corner. Bad ones, good ones, exceptional ones. Even though I wasn't lucky enough to find a decent breakfast place (it's not a thing in Korean culture), you can breathe and stay alive the whole day with great coffee.
Because I love coffee and wanted to have good coffee while traveling in Seoul, I tried to make a list of places I wanted to visit. I tried to see all of them, but I also found some coffee shops accidentally, and they came out pretty good.
Namusairo Coffee
Namusairo Coffee was the first coffee place we visited. It's within walking distance of the famous Gyeongbokgung palace. Because we arrived late in the evening, we decided to walk around the Palace area and visit the Palace later in the week. Namusairo was a great hit for our first day. The interior architecture was clean; it was converted from an old traditional Korean house.
They seemed to roast their Coffee and had a wide selection of coffee beans to buy. We had two flat whites and an apple/carrot cake. Their Apple Cake was delicious, and the Coffee was roasted lightly for a flat white, but it wasn't bad.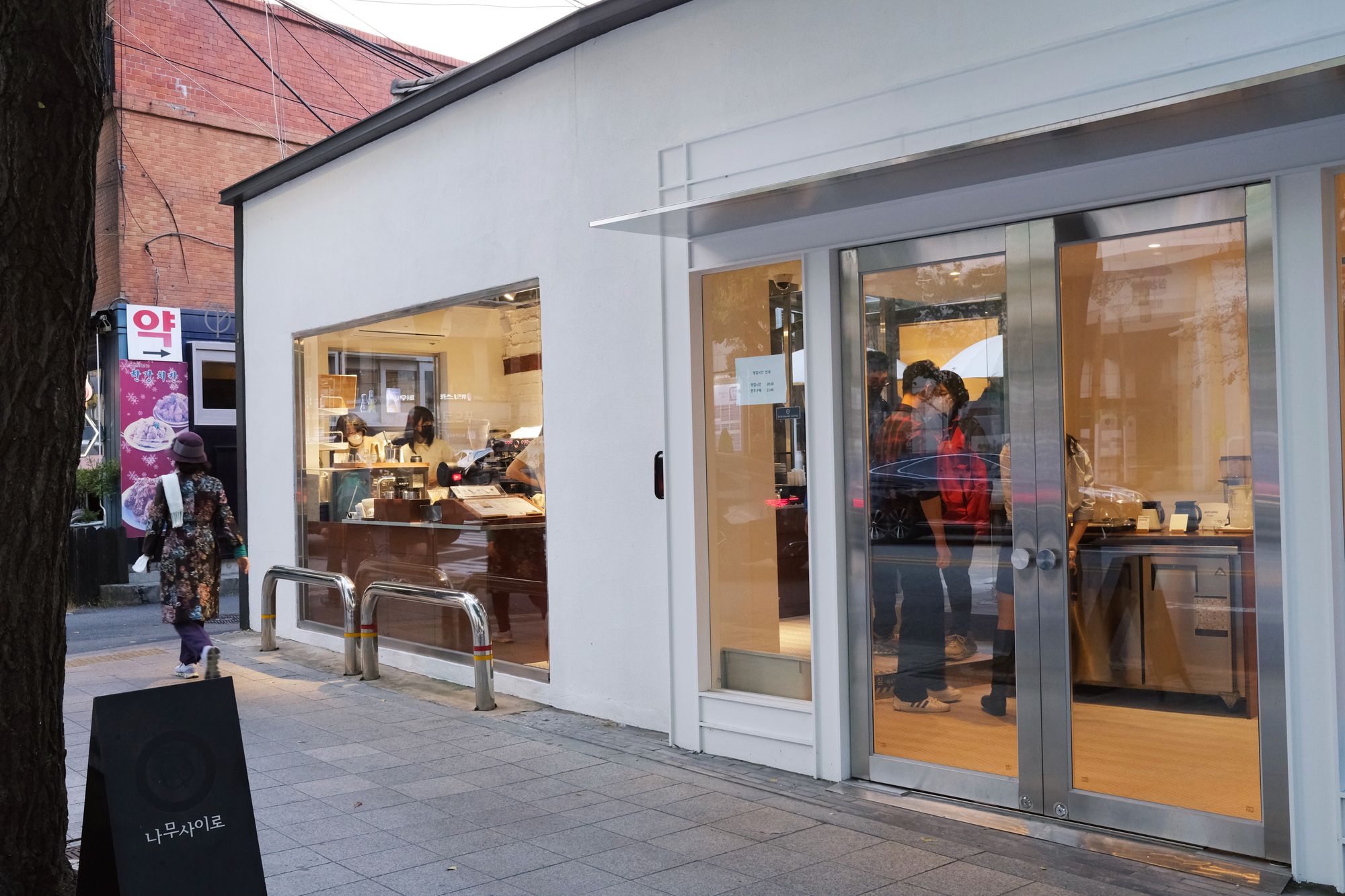 Blue Bottle Gwanghwamun
I wanted to visit a coffee shop called "Felt", which was on the other side of the street. However, they had very little to offer in terms of pastries. So we then turned around and saw the famous Blue Bottle logo. My wife and I would love to have their Waffle + Cappuccino on the weekends when we lived in San Francisco around 2013/2014 and then later in 2019/2020. So, we knew what to do.
This particular Blue Bottle shop was very spacious and beautifully designed. We sat down, and I sipped from my Cappuccino. The taste was the same as we had in their Ferry Building (San Francisco); we returned to the old times without realizing it. Blue Bottle is good and still consistent, even after all these years. I hope they can continue to keep up the quality. I purchased several bags of their famous Hayes Valley Espresso blend.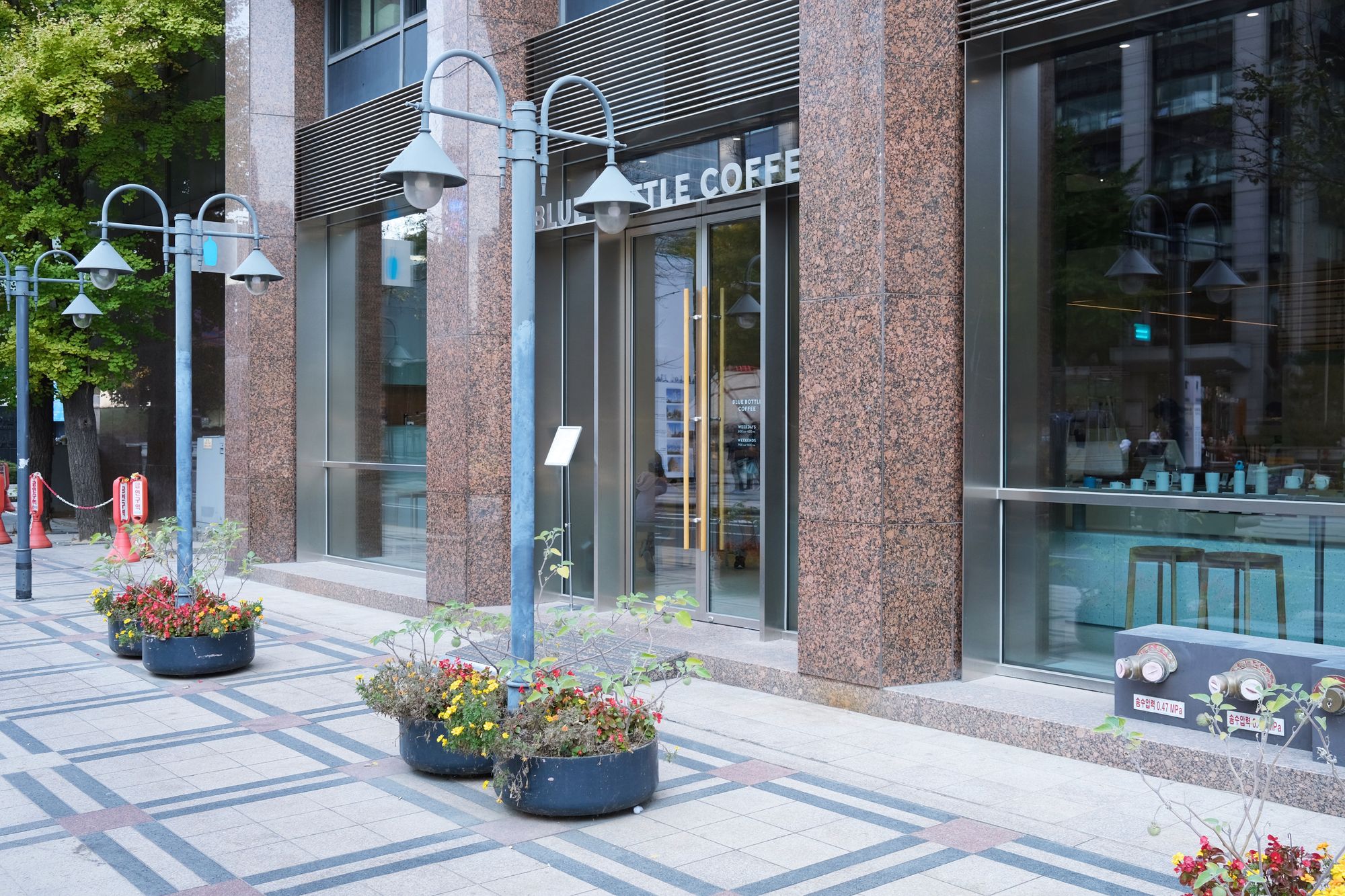 Felt Coffee
I still wanted to visit Felt Coffee. When a friend called us that he had also arrived in Town, I decided to go to this place. Felt was probably one of the most minimalist coffee shops I've ever seen. Their logo choice was also showing this attitude. You can barely see that it is a Coffee shop unless you would see the people drinking the Coffee or you searched for it on a Maps application. The menu was minimal, and the interior was plain, but they had small bite-sized cakes, which we picked up.
And I have to say; their cakes were phenomenal. There I understood that Seoul people know how to do pastry. I went with a brewed filter coffee and their house blend for Coffee, which paired well with their bite-sized cakes.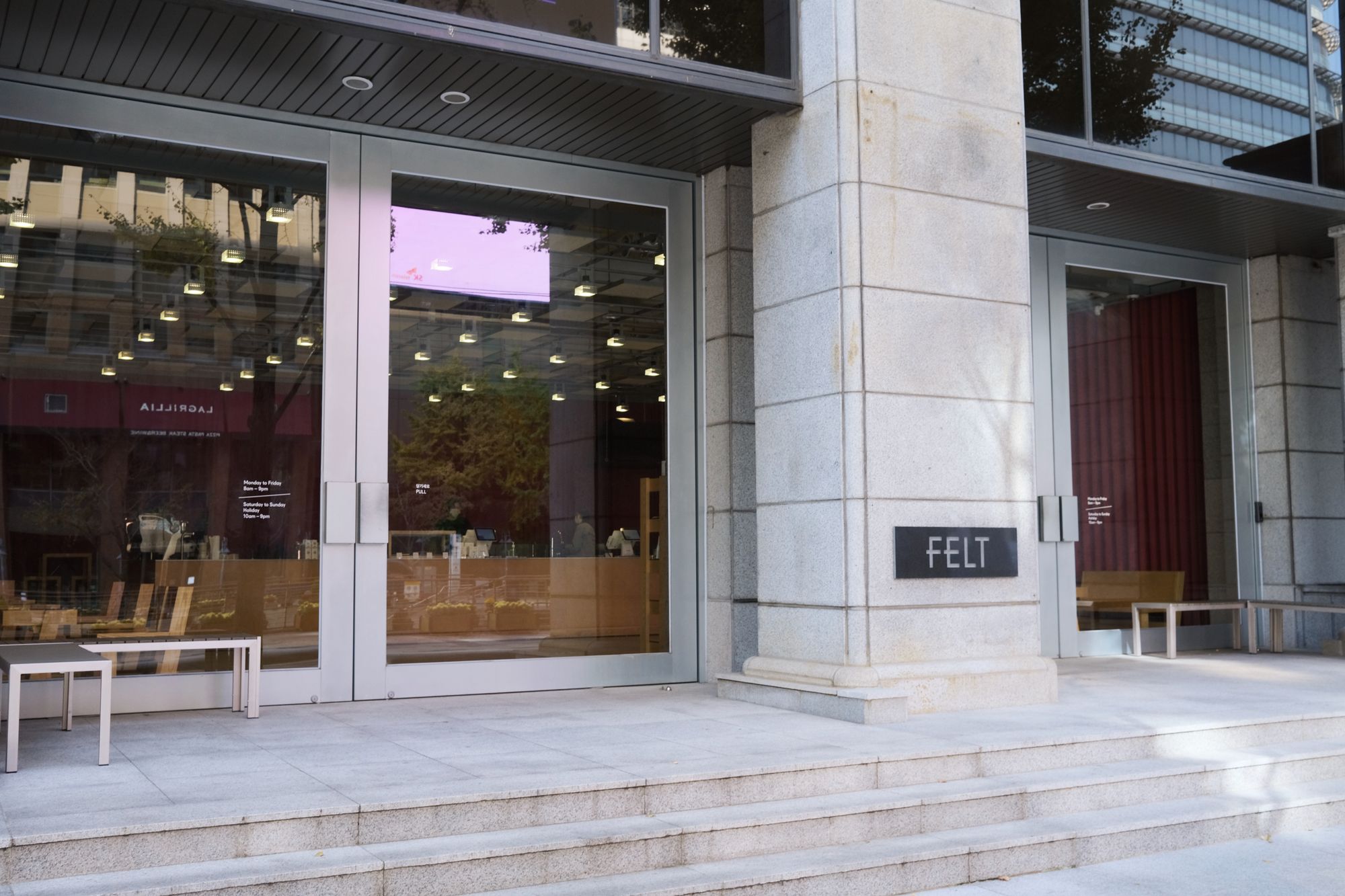 Coffee Lusso
Lusso was one of the places I found accidentally. We went there because they had breakfast on their menu, and surprisingly, one of the rare cafés opened at 8 AM. When we arrived, we discovered that the breakfast items were available only at 10 AM (we shouldn't be surprised, of course). However, they had several croissants, so we decided to stay.
The croissants were so good that we ordered one more. I've also ordered a Pecan Croissant because I would usually see Almond Croissants. It was a tad dry but still tasted wonderful. While there, I also bought a bag of coffee beans from Yemen. It's just 100gram, so I can only brew five cups.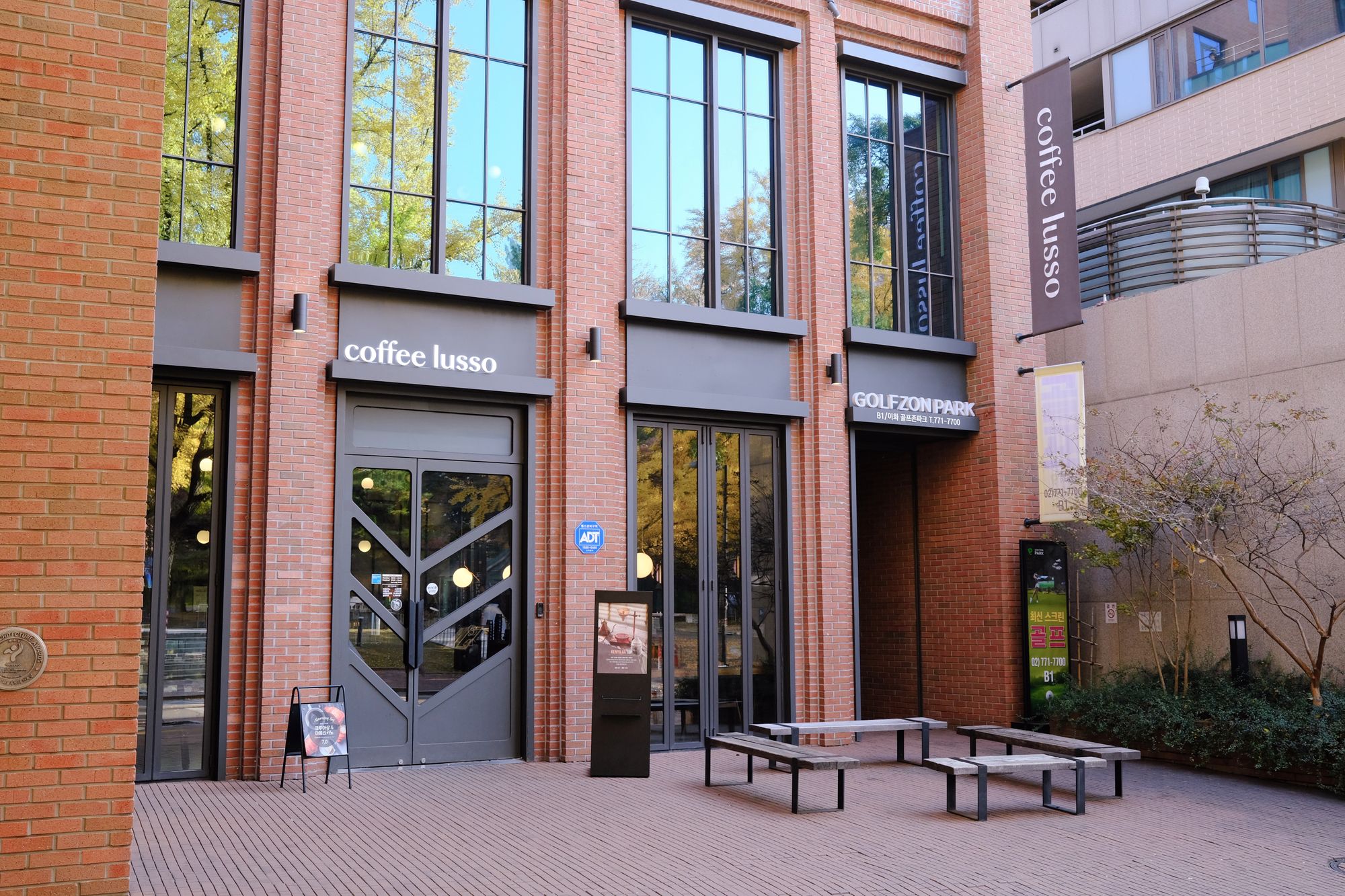 Fritz Coffee
Fritz was probably the best coffee shop I've visited in Seoul. We saw the one next to the Changdeokgung. It's tucked underneath a well-designed building, which also happens to be an excellent Museum. The pastries were among the best I've had in Seoul. The interior, or the lack of it, was fascinating. It's a mix of a closed and open space. Just like Namusairo, it was renovated from an old Korean house.
The coffee shop's typography and design were remarkable. I've bought coffee beans from all the shops I visited, and theirs was one of the unique ones. Everyone tries to create a unique brand, but Fritz Coffee's was distinguishable. We came twice here because we liked it a lot. I had a drip coffee on my first visit and a flat white on my second visit, and both were delicious.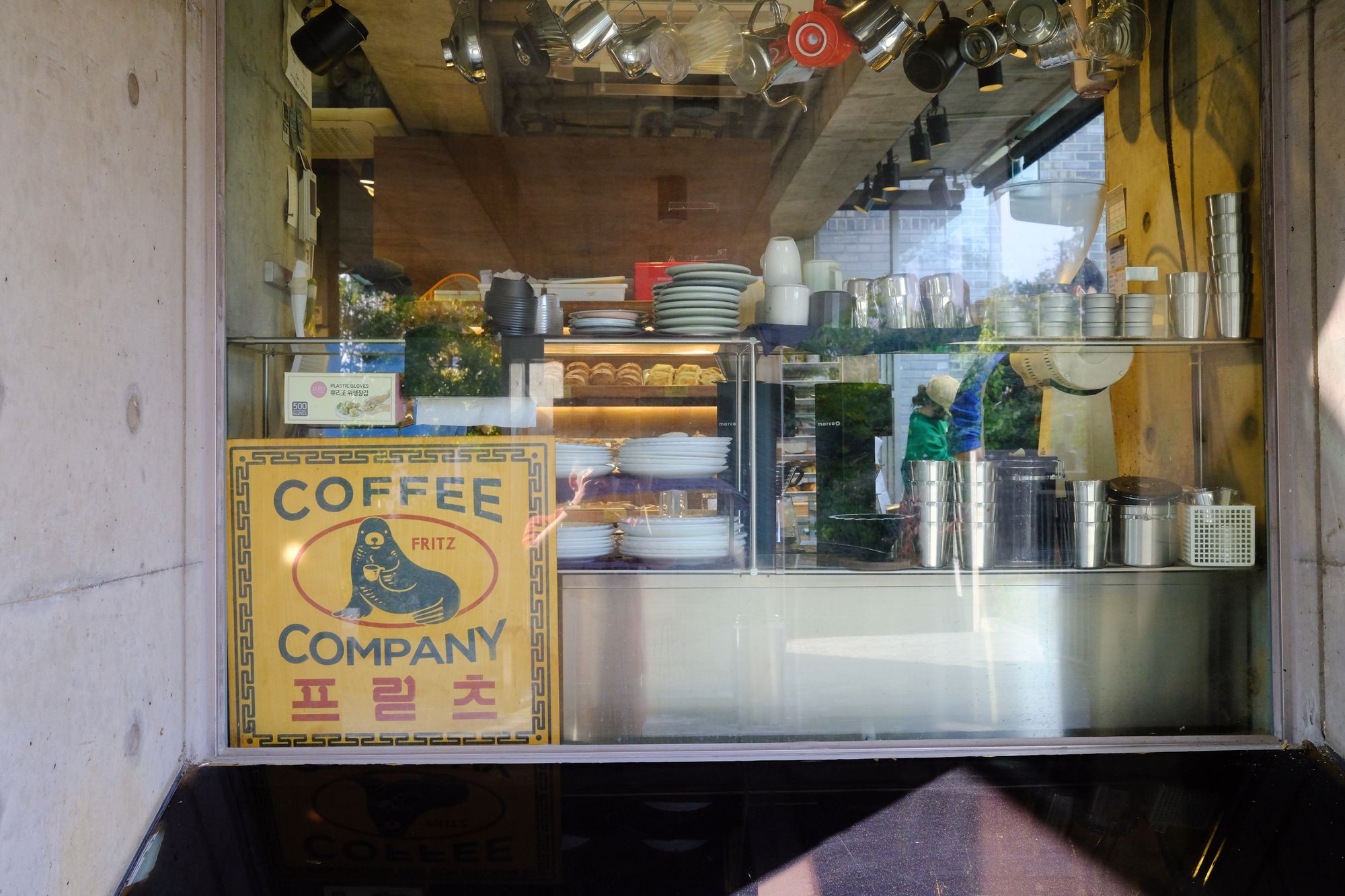 Anthracite
We found this coffee shop randomly on our way back to our Hotel from the Leeum Museum of Art. I passed by many other coffee shops, but I knew the moment I entered this coffee shop that it was not your typical coffee shop. First, their Coffee bags are uncommon. They have a stone picture, but if you look carefully, you'll see that each is unique. Second, their outdoor space was pretty minimal and relaxed.
I've seen probably 4 to 5 dog owners as well. You don't see many dog owners in Seoul, but somehow they were all here. It must be somehow a place where people feel comfortable with the dogs. We had two "Baby Lattes", their way of calling a Flat White. I also had their pastry, and I think it was pretty good.
Overall I think Anthracite was one of the rare coffee shops with a character (Fritz and Namusairo being the other ones).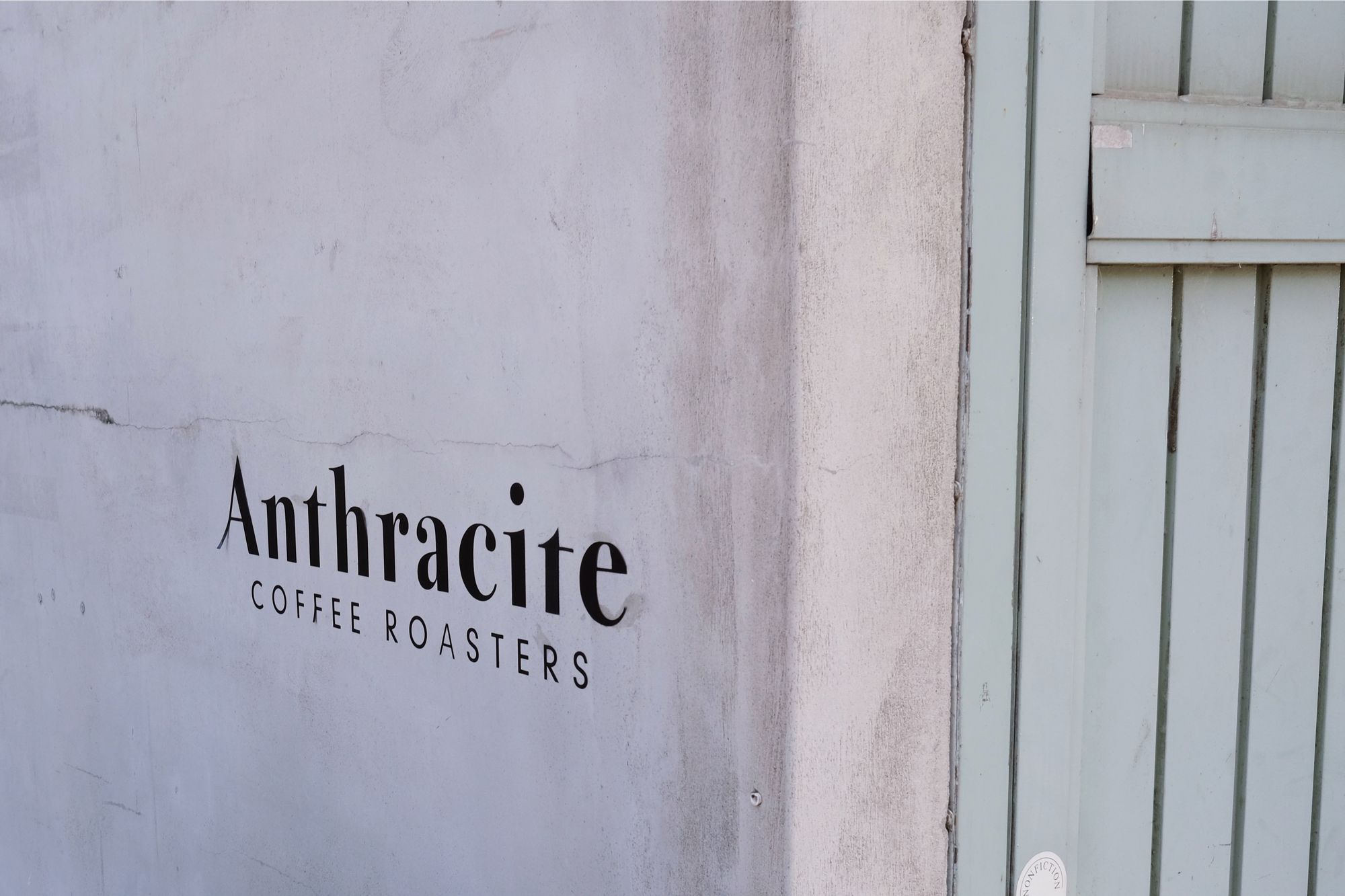 Fourstones Coffee
I discovered Fourstones' name randomly on Reddit when someone mentioned it. It was next to the famous Mall, Starfield, which I wanted to visit for their library. When I googled it, their Coffee and pastry were promising. Unlike the other coffee shops, Fourstones had a unique location and occupied a complete western-style single-unit mansion.
Like other Seoul coffee shops, they also offered tasty pastries. One of them, the Salt Butter Bread, was excellent. I'm still thinking about it. They also provide Scones with their marmalade and cheese cream. I can say that, just like Fritz, they knew how to pair a good pastry with Coffee.
---
Coffee culture in Seoul
There were a couple of things that stood out and were different.
First, every single item on the menu is also available in cold. So when you ask for a Cappuccino or Latte, they'll ask you, "Hot or cold?". You have to explicitly ask for "hot" for a typical latte and "cold" for an iced latte.
Second, not many places offered Flat White/Cappuccino. A milk drink with less milk. Somehow Latte is the preferred coffee drink from my observation. So what I did is, I translated "Lattee with half of the milk, please" and showed it in Hangul alphabet: "우유를 반만 넣은 라떼". It usually worked out well.
Most places also give a remote notification device. You don't have to stand and wait until they are finished. Instead, you sit down, and when the device beeps, you go and pick up your coffee and pastries.
The pastries are really good. I never saw a place where I ate something wrong. Everything was fresh and tasted incredible, which made me believe that they were not coffee shops, but bakeries acting as coffee shops.